Berlin Film Festival 2017
<!— One of actual post titles —> The Dinner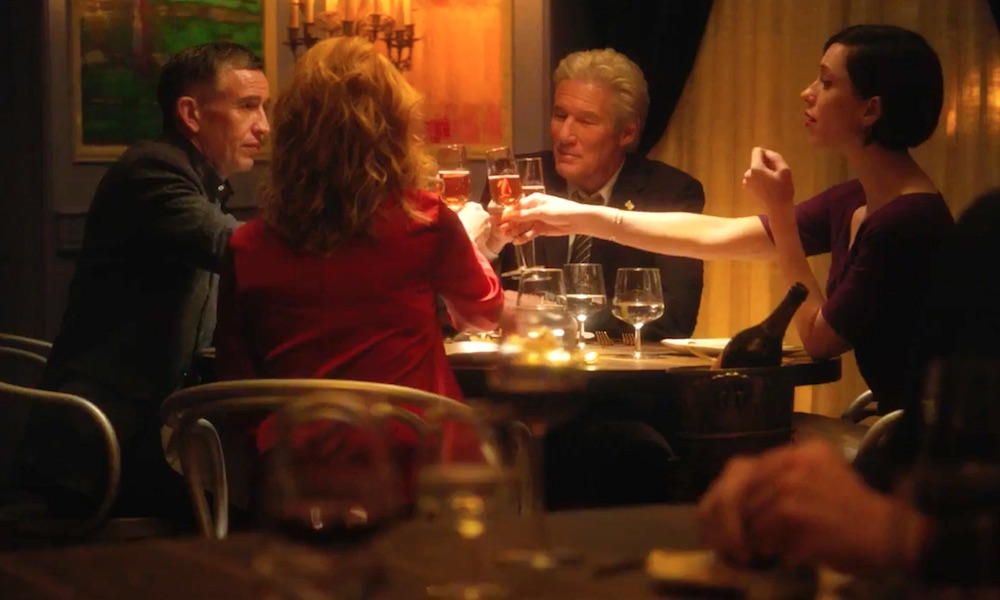 The Dinner tells the story of Paul (Steve Coogan), a cantankerous, disgraced history teacher and his wife, a cancer survivor, Claire (Laura Linney). The couple have been invited to dinner at a prestigious, over-the-top restaurant by Paul's brother, the suave senator Stan (Richard Gere) and his young wife Katelyn (Rebecca Hall). Gripping flashbacks and constant interjections begin to tear the fabric of this Michelin-star meal as it is revealed both couples need to decide the fates of their sons who were involved in the murder of a homeless woman.
Drawing from Polanksi's Carnage, director Oren Moverman revisits themes of privilege and responsibility in a similar scenario but transports them into a whole new, thrilling realm of dramatic action. Despite being heavy in dialogue, The Dinner, never relents in its riveting pace as the camera chases the characters as they frantically avoid the issue at hand but inevitably sink into flashbacks that peel truth after revolting truth.
Steve Coogan delivers the performance of his career as the beleaguered protagonist who unravels marvelously throughout the film. The audience realises they are trapped in his point of view that crumbles as his mental health issues come into view. Initially mistaken as a grumpy old man, Paul's obsession with the quantifiable facts and numbers of history seem less like an old-fashioned romanticism and more like a hermit who's so afraid of the present he must seek refuge in the past.
Integrity is as slippery as the characters are as each member of the terrific ensemble starts to crack and reveal their own contorted egoism. The dizzying decor of the art-food restaurant amplifies the simmering anger and contempt and the final crescendo leaves the audience reeling in its comic absurdity. Oren Moverman boldly posits the self-sacrificing morality of Stan as an old fashioned trait, cementing the film firmly in contemporary amorality. Once the ensemble finally deal with the issue-at-hand as a foursome, their lofty deliberation is constantly undermined by the sound of notifications from a smart phone.
Moverman and co have succeeded where Carnage failed; The Dinner is not trapped in space or time like a stage-play, nor is it needlessly meandering like the novel it is based on (already adapted into an Italian film in 2014). This fascinating game of moral and emotional Jenga is driven by indelible images and sprawls endlessly with confidence and complexity.
You know you've left a good restaurant when your palate has been treated to all the flavours in the spectrum: the sweet, the sour, the bitter and the tart – The Dinner leaves you feeling all that and more.
Sean Gallen
The Dinner does not have a UK release date yet.
For further information about the 67th Berlin Film Festival visit here.
Read more reviews from the festival here.
Watch the trailer for The Dinner here: