Culture
Theatre
<!— One of actual post titles —> The Miser at the Garrick Theatre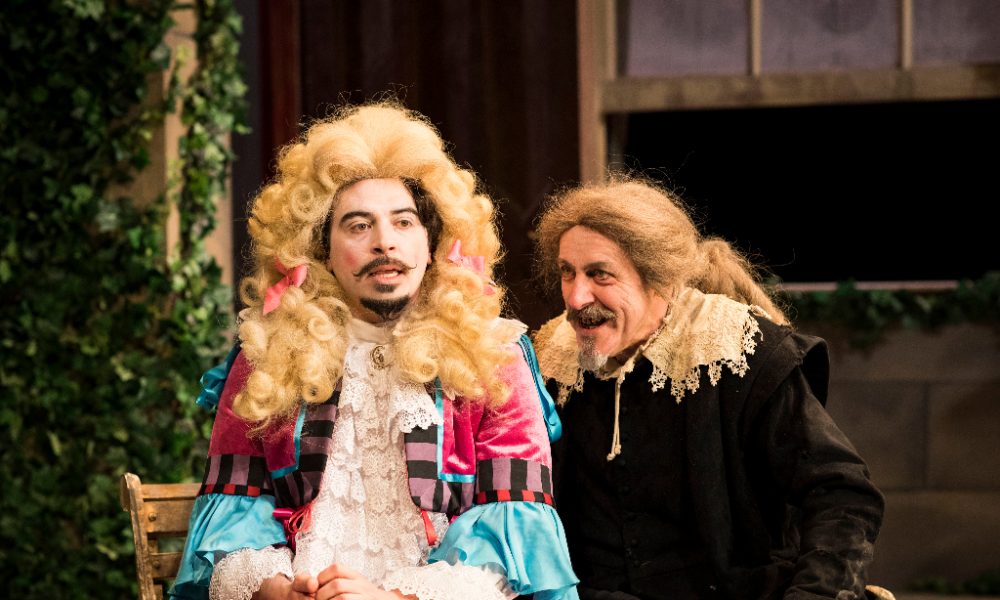 Director and co-adaptor Sean Foley brings Molière's comic genius closer to a modern audience by embracing the true spirit of the French playwright's work. Honouring the concept that spectators be fully involved, the cast features actors with a stand-up comedy background who can instantly establish a rapport with the audience. The 350-year-old text is dextrously merged with a fresh wave of comedy, making the show completely relevant. Upon seeing this interpretation, one feels that the play has not aged in the least. That is in great part thanks to the skill of Foley and Phil Porter, whose work shows a true understanding of Molière, his language and his time, as well as a keen awareness of a modern audience's needs when it comes to comedy.
The story revolves around Harpagon (Griff Rhys Jones), an avaricious, selfish man trying to get through life in as frugal a manner as possible. The tragicomic love for money that Harpagon nurtures makes him an insupportable father to his love-tormented and superficial son and daughter (played by Ryan Gage and Katy Wix) and a cruel master to his servant-advisor Valère (Mathew Horne) and all-round footman Maître Jacques (Lee Mack). The energy created by the cast is magnificent, and the characters' interactions with the audience flow naturally with the scripted parts.
The characters are all borrowed from the Commedia dell'Arte and thus represent universal traits and dilemmas that are immediately recognisable. Many adaptations treat Molière with such reverence and faithfulness to the text that, ironically, they fail to transmit the brilliance of his work, which is best expressed in the details and cultural references. Foley and Porter are unafraid of taking the text apart and remodelling it so that it combines the core of the original with present-day allusions. And since some additions were devised during rehearsals, the unique contribution of each actor is also expressed through fresh interventions and even some improvisation.
The result is a delightful feast of non-stop laughter. The two-and-a-half hour running time is not felt at all as every moment has something to offer. If it is not Molière's infallible humour it is his intellectually stimulating underlying messages, if not the hilarious additions of the company, it is the physical work, flamboyant costumes and clockwork-like tricks and gags that keep up the playfulness and flesh out the satire. In short, this production has hit upon the perfect formula to represent Molière, making it satisfying on every level.
Mersa Auda
Photos: Helen Maybanks
The Miser is at the Garrick Theatre from 1st March until 3rd June 2017. Book your tickets here.
Watch the trailer for The Miser here: