Culture
Music
Live music
<!— One of actual post titles —> The Who and Imelda May at the Royal Albert Hall for the Teenage Cancer Trust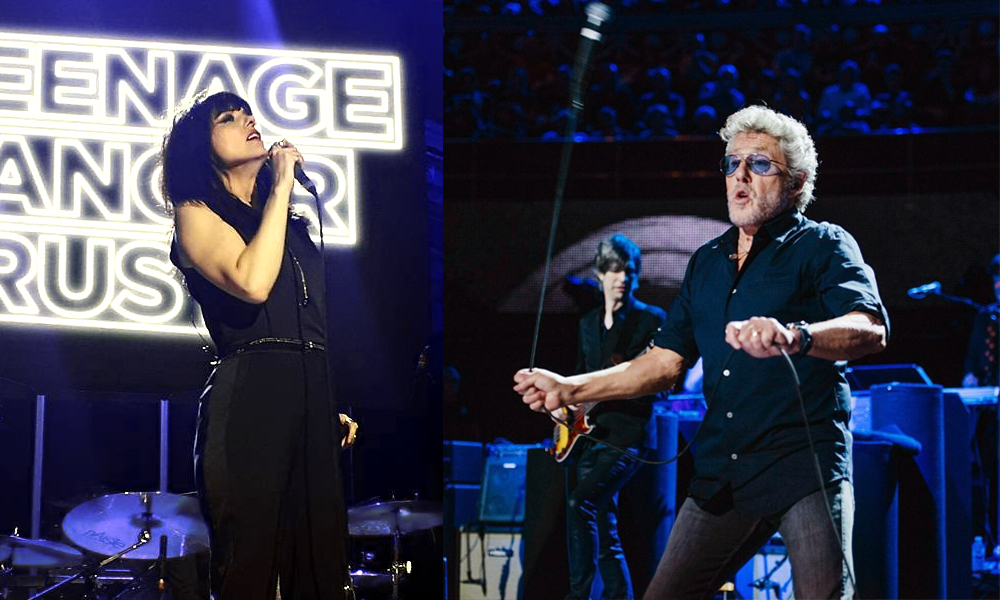 The Teenage Cancer Trust gigs have been hosted at the Royal Albert Hall since 2000, and over the past 17 years the likes of Coldplay, Oasis, Muse, Suede, Depeche Mode and the Arctic Monkeys have all performed in aid of the charity. Roger Daltrey and Pete Townshend of The Who have played a big role in organising these concerts, bringing together top talent in music and comedy, and raising an incredible £20 million for the charity over the years. For 2017 they decided it was time they channelled their infectious energy not only into putting the gig on, but into being the headline act themselves.
The night began with an opening set from Irish singer Imelda May, whose silky voice and retro sound got the crowd suitably warmed up. May has found a niche as a rockabilly revivalist and has recently released a fifth album, Life Love Flesh Blood, produced by the legendary T Bone Burnett. The Dublin-born songwriter isn't new to this iconic venue, she played here following the release of her critically acclaimed third album Mayhem, and also for some collaborations. Though it was not May the majority of the people had come to see, it is a testament to her performance that the audience seemed to enjoy her set so much, as she contrasted her rockier material such as Should've Been You with a heartfelt acoustic performance of The Girl I Used to Be – both from her new record. Being invited to open for The Who at the Royal Albert Hall is quite an endorsement, and Imelda May certainly lived up to expectations with her upbeat throwback sound.
Despite treating fans to a "farewell tour" three years ago, The Who are showing no signs of  slowing down. Though their set was originally billed as being an acoustic rendition of their 1969 rock opera Tommy, the moment Townshend appeared on stage with a red and white Stratocaster in his hand it was clear that was no longer to be the case. "Anyone who was hoping for an acoustic performance is going to be disappointed," Daltrey joked by way of an introduction. He explained that, with limited time to rehearse, it was better to stick to what they know. And what they know best is going at it full pelt.
Aided by entrancing backing visuals the 5,000-strong crowd were taken through the bizarre story of Tommy, with the band alternating between anthemic hits such as Pin Ball Wizard and I'm Free to psychedelic narrative interludes and sprawling, complex instrumentals. Those not intimately familiar with the opera may have found themselves slightly lost at times, but, nevertheless, the performers' infectious enthusiasm was enough to carry it through.
After concluding the album, there was a small break to discuss the importance of the Teenage Cancer Trust's work, with Pete Townshend talking very personally about his own struggles as a young man and how writing Tommy had helped him through difficult times.
The Who's final run of songs included the biggest of their many big anthems, with extended renditions of Who Are You and Baba O'Riley being among the highlights. If you didn't know better you would never guess the men on stage were in their 70s – after a performance over two hours long they were as energetic as when they first stepped up to play, if a lot sweatier. Giving it their all until the ear-splitting finale, it's impossible to think that anyone left the Royal Albert Hall disappointed.
Joanna Blyth
Photo: Teenage Cancer Trust

For further information about The Teenage Cancer Trust, and to donate, visit here; for Imelda May and future events visit here, and for The Who here.
Watch our pre-show interview with Imelda May here:
https://www.youtube.com/watch?v=EfFXGDtFDRA
Watch Imelda May's video for Call Me here:
Watch the video for Baba O'Riley here: