Cannes Film Festival 2017
<!— One of actual post titles —> The Square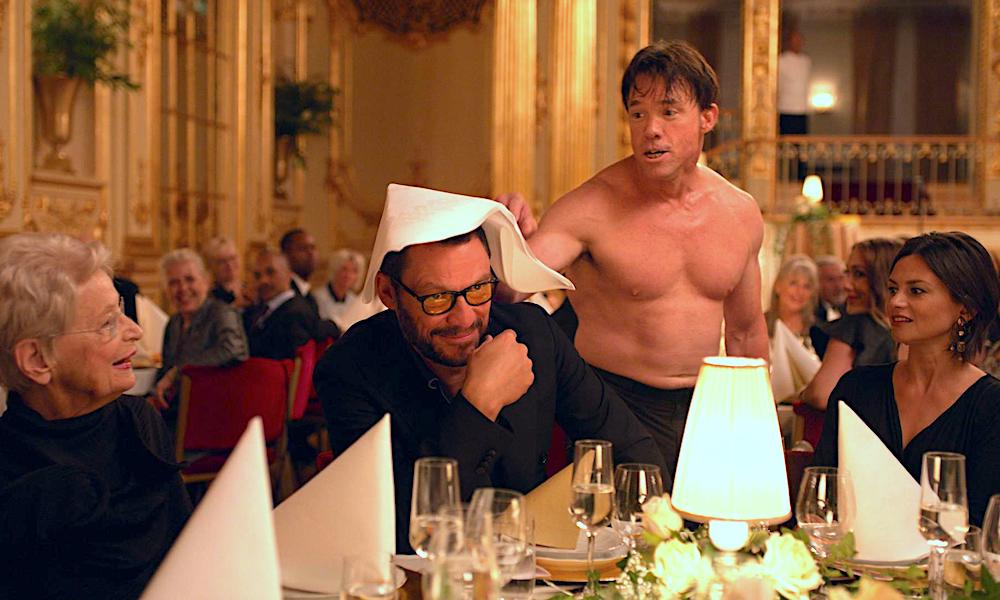 Ruben Östlund might not know how to end his movies, but he sure as hell knows how to start them. In what must be a process that involves shooting hours of footage, he takes a subject and attacks it, from all angles, to hilarious – and sometimes shocking – effect.
Take the opening scenes of The Square. A handsome Swedish art director, Christian (Claes Bang), is interviewed by Anne (Elisabeth Moss), an American journalist. She asks him what something on his website means. He struggles to find an answer. Then, construction workers bash the head off a statue while taking it down. Then, a woman runs screaming though a courtyard, saying a man is out to kill her. Welcome to the world of Östlund, where broad comedy is sometimes dislocated by something utterly mysterious, or intensely visceral, that knocks its naïve middle-class subjects for six.
The main plot is triggered when Christian has his phone and wallet stolen. From his position of neutered masculinity, this thrills him, and he sets about excitedly executing a plan where he will post threatening letters through to the occupants of the tower block to which his phone was traced. Yet while this comes back to haunt him – in ways best left unspoiled – Östlund restlessly chucks new treats our way. Most of the humour revolves around teeth-grindingly awkward scenes that move in digressive and delightful direction, including a sublime moment involving Moss, a monkey and a sperm-filled condom.
Tortured masculinity and social responsibility are at the forefront (much as they were in his previous film, Force Majeure) and so is the ludicrous façade of the middle-class bubble. These artists think they are searching for meaning, something visceral and genuine that will break through their saturated cynicism. But when they do find it – as is the case in an unforgettable dinner scene – the reaction is horror, not enlightenment.
There's something very Buñuelian, Ballardian or even Haneke-esque about The Square. It punctures class structures with glee, and is unafraid to move into existential brutality as the story wears on. It's a little reminiscent of Toni Erdmann, another shaggy work that drew real blood. Though what this picture ultimately lacks is a clear emotional throughline, which makes its pace and length a little tiresome. Östlund never seems to build to a clear point – or if he does, he blazes through it in a burst of ambition. But The Square shoots for greatness throughout, and often lands, with powerful and merciless insight.
Sam Gray

The Square is released nationwide on 25th August 2017.
Read more of our reviews and interviews from the festival here.
For further information about Cannes Film Festival 2017 visit here.
Watch three clips from The Square here: