Cannes Film Festival 2017
<!— One of actual post titles —> Elton John premieres in Cannes three re-imagined videos from YouTube's The Cut competition winners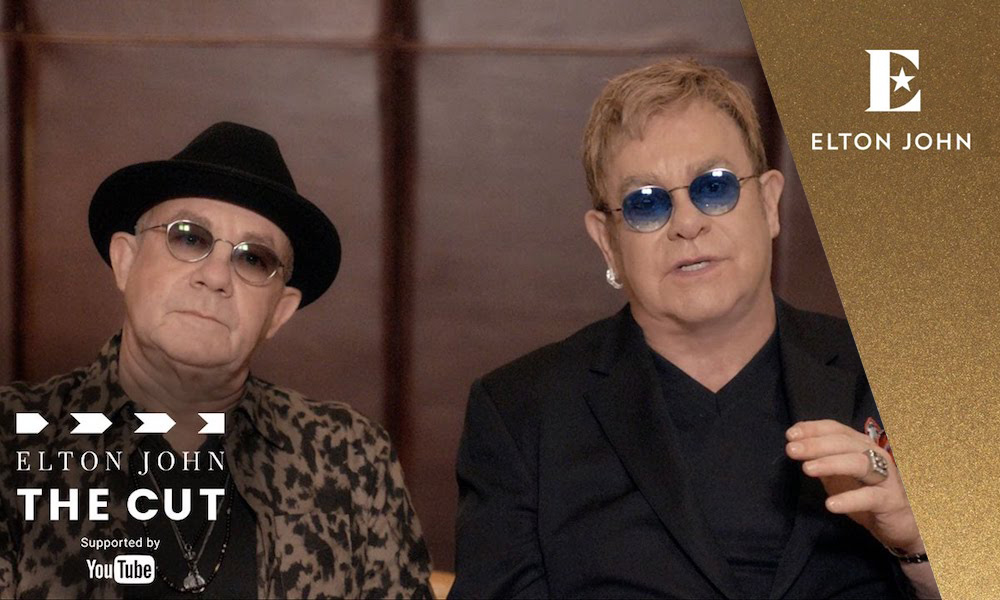 Elton John and long time co-writer Bernie Taupin have made some of the most famous pop songs of the 20th century. Many of the pair's biggest hits came during a highly productive period in the early 70s, with songs including Tiny Dancer, Rocket Man and Bennie and the Jets. This period of work formed the basis of a competition which saw three entries win the opportunity to make a video for each of these three songs. Released before the hegemony of the MTV, Elton John asked YouTube to help cement the legacy of these tracks with official music videos.
At a special screening in Cannes, Elton and Bernie viewed the winning entries, as chosen by themselves and an expert panel including Oscar-winning director Barry Jenkins. The winners included: Max Weiland's live-action take on Tiny Dancer; Majid Adin's animation for Rocket Man; and Jack Whiteley and Laura Brownhill's choreographed interpretation of Bennie and the Jets. Each winning entrant presented their work with a few words.
Weiland noted how his mum was a "big fan" of Elton John's music and he had grown up with it in his life. His video took on universal themes of life's journey, focusing on an array of characters in an ode to Los Angeles, with the iconic track as the link between the city's inhabitants. The video shows people experiencing the breadth of life, from Quinceanera to scattering a loved ones ashes, joined in their joy for the song as it plays through their radios.
Whiteley and Brownhill spoke of how their video was made with "love and joy." The short piece depicted a slick and stylish talent show where Jet is chosen among other contestants to be Bennie's protégé. The set and central structure takes its inspiration from Fritz Lang's 1927 science-fiction film, Metropolis, while the synchronised choreography is inspired by Busby Berkeley films, and the black-and-white aesthetic is a nod to the classic Hollywood era.
Adin, who just about made the screening due to an initial refusal for travel documents, drew on his experiences as an Iranian refugee travelling to the UK to influence his sombre and poignant animation. He called the experience "dreamy", and that his "English teacher would be proud". A fine art university graduate working in animation production, Adin travelled across Europe during the 2015 refugee crisis, spending time in the infamous Calais Jungle camp before being granted asylum in the UK and now rebuilding his life as an artist in Britain. He partnered with animation director Stephen McNally to realise his vision for this achingly powerful and human story.
After the videos were premiered Spike Lee, director of numerous award-winning films, moderated a short discussion with Elton John, Bernie Taupin and the participants. The celebrate singer spoke of his partnership with Bernie, claiming that there had been no arguments throughout their entire working relationship. Spike Lee noted that it was no coincidence the two met through the NME, indicating that it was "God's doing". Elton John suggested that the video medium might have negatively affected the "artistry" of music, but that when used correctly videos can "enhance the music". Of the winners, the Your Song author concluded that "what these people have done is extraordinary".
Joseph Owen

Read more of our reviews and interviews from the festival here.
For further information about Cannes Film Festival 2017 visit here.
Watch The Journey of  Elton John: The Cut here: