Cannes Film Festival 2017
<!— One of actual post titles —> Geu-Hu (The Day After)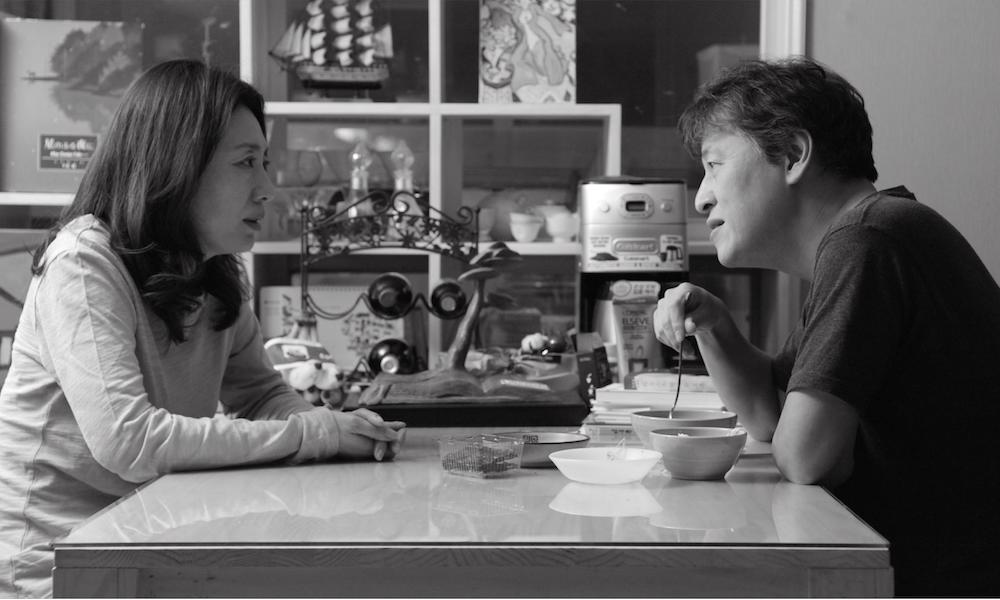 Drunks are no more tedious and irritating than when a person is practising sobriety, and in Hong Sang-soo's latest picture most of the characters are half-cut on liquor for the duration. Unfortunately, this critic missed happy hour on the press terrace. The structure of Geu-Hu looks like it's been sketched out on the back of a fag packet – the film effectively consists of several long, uninterrupted volleys of dialogue, in locations ranging from offices to restaurants to apartments. It is an easy thing to admire when slovenly form imitates sozzled content, but less enjoyable when stretched over a few hours' company.
Kim Bongwan (Kwon Haehyo) is a successful writer and publisher, although we're never shown how possibly this could be the case. He has lots of books on his shelf, at least. In the timeworn tradition of trusty male academics, it is immediately indicated that he is a self-loathing, alcoholic philanderer. His wife suspects something; he's pathetically mute in defending himself. Bongwan in turn breaks up with his mistress, who he had employed at his publishing firm, and replaces her in the office with a new girl, Song Areum (Kim Minhee). She's beautiful and intelligent and we half-expect the cycle of seduction to begin over again. On her first day, however, an act of violence initiates a sprawl of events that gives Bongwan the opportunity to weep, deceive and pity himself – what the women see in him is one for the experts. Where drink is involved the misunderstandings soon multiply, and a comedy of errors develops into a farce, except Hong Sang-soo is always hesitant to overdo the comedy, preferring instead the lightly droll to the completely outrageous. By the end, Areum's conscientiousness and artistic appreciation makes a mockery of the jaded, banal musings of the esteemed professor and the shrieking, wounded vulgarity of his love interests.
Shot in monochrome and with occasional spurts of the beautiful, melancholy score, this film maintains an attractive aesthetic sensibility throughout. One of the final scenes cleverly apes an earlier conversation, where small talk is repeated almost verbatim and we're left wondering how shallow and absentminded our protagonist has really become. There are lots of nice touches like this but together they fail to make a whole. Slightly bedraggled and disorientated, this minor work engages in moments but just as well can be left alone to sober up.
Joseph Owen
Geu-Hu (The Day After) does not have a UK release date yet.
Read more of our reviews and interviews from the festival here.
For further information about Cannes Film Festival 2017 visit here.
Watch the trailer for Geu-Hu (The Day After) here:
Watch three clips from Geh-hu (The Day After) here: