Gossip at XOYO: rocked-out family reunion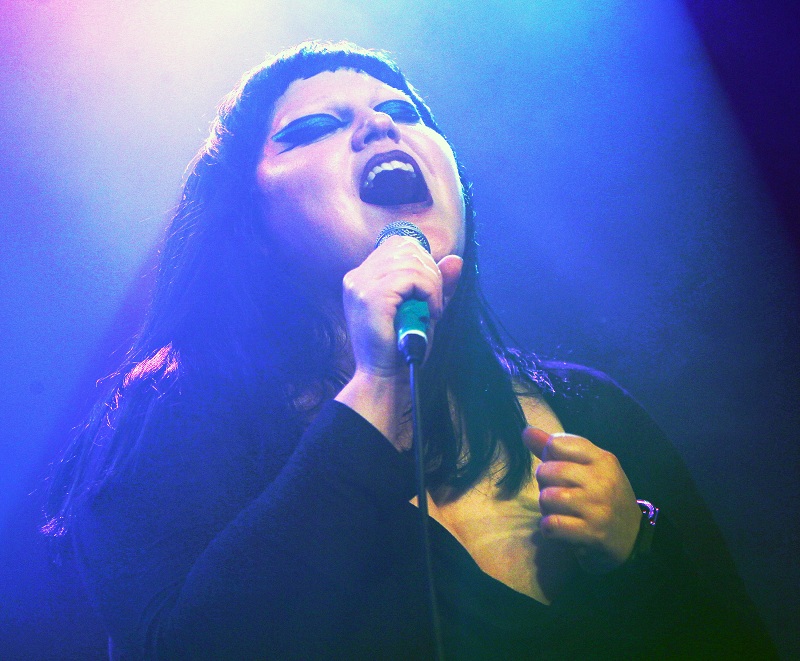 When Gossip first started getting popular back in 2006, fans would take their tops off, beer would fly across the room, and Beth Ditto would crowd surf at every opportunity she got. Yesterday,  15th May 2012, Gossip was at XOYO in London for the launch of their 5th studio album, A Joyful Noise.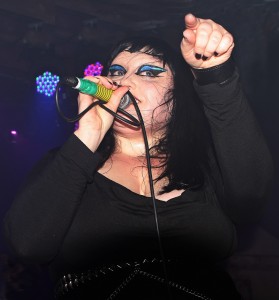 The band has come a long way since their first EP release in 1999. Last night felt more "like a family reunion," or a "basement party," said Ditto. She jokingly asked every other person how their relatives were, as "probably half of the people here are on the guest list," – joking again, as the show had sold out.
Unfortunately no topless girls or crowd surfing this time, but an army of smartphones and cameras were directed on the band from the beginning to the end, probably uploading to Facebook or Twitter at the same time. Hundreds of people were clumped in XOYO's basement, dancing their socks off and enjoying every second of the pop-rock band's performance.
Gossip opened the show with two of the catchiest songs from their 2009 album Music For Men, Love Long Distance and 8th Wonder, setting the stage on fire as the public danced and sang along.
For the first time the Portland-based threesome were five as a keyboardist joined for the A Joyful Noise album, relieving Brace Paine (Nathan) of his keyboard duties. Bassist Chris Sutton started to play with the band in 2008. If all the Gossip members had their own style – punk and shameless (Ditto), tomboy (Hannah Billie), old-school (Paine) and chill (Sutton) – Gossip's new keyboardist would be the nerd of the band: always focused on the music, shirt buttoned up, imperturbable.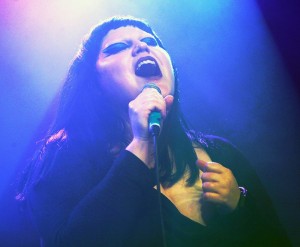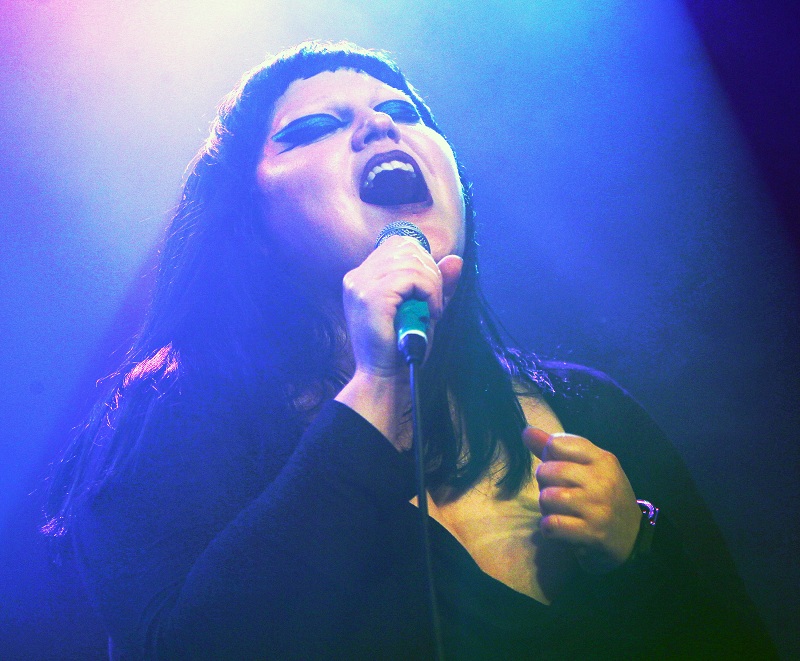 Overall, the band played seven tracks from their new album out of a total seventeen. Gossip gave the public a breathless 90-minute show interrupted only by Ditto's silly jokes and burps. A Joyful Noise was well received.  
Even though we missed the Ditto of the early years, Gossip remains a punk soul band, driven and charismatic. At the end of the gig Beth Ditto did an a capella tribute to Whitney Houston,  performing Greatest Love of All before leaving the stage to chat with the public.
Gossip will perform again in London at Shepherds Bush Empire, 5th  July 2012.
Anne-Line Crochet 
Photos: Marilyn Kingwill
 Watch the first single of their new album A Joyful Noise here.