Culture
Cinema
Movie reviews
Transformers 4: Age of Extinction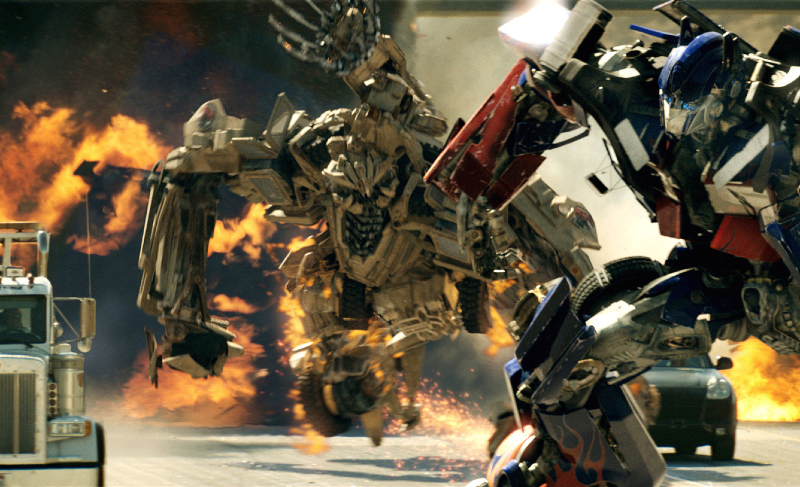 Despite the success of the Transformers saga, Michael Bay announced he wouldn't direct any sequel of the trilogy ending with Dark of the Moon. This was before it passed the $1 billion mark at the worldwide box office, with over $160 million just in China.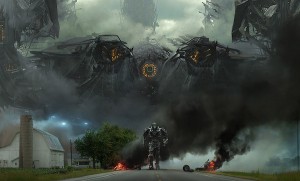 The studio and Bay quickly changed their minds, putting together the same winning technical team (director, writer, editor, cinematographer, producers) and working on a sequel with a clear aim that could be boiled down to a single word: bigger.
Presented as the beginning of a new trilogy, Age of Extinction needed a facelift and it feels like a reboot: new heroes and new villains. Michael Wahlberg and Stanley Tucci are the two leads, with the hot girl now being the daughter rather than the girlfriend. The father/daughter relationship has worked very well for Bay in the past, particularly with Armageddon, as he is able to play with the deeper feelings of a strong family bond instead of just a crush.
Cade Yeager (Wahlberg) is a local inventor and a single father; he lives in a farm in Texas with Tessa (Nicola Peltz) and a rusty barn doubles up as his laboratory. He (unsuccessfully) tries to build little robots by recycling old machines until one day, with the help of his partner Lucas (TJ Miller), he buys an old truck that turns out to be nothing less than injured Optimus Prime.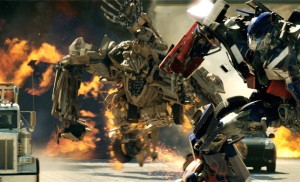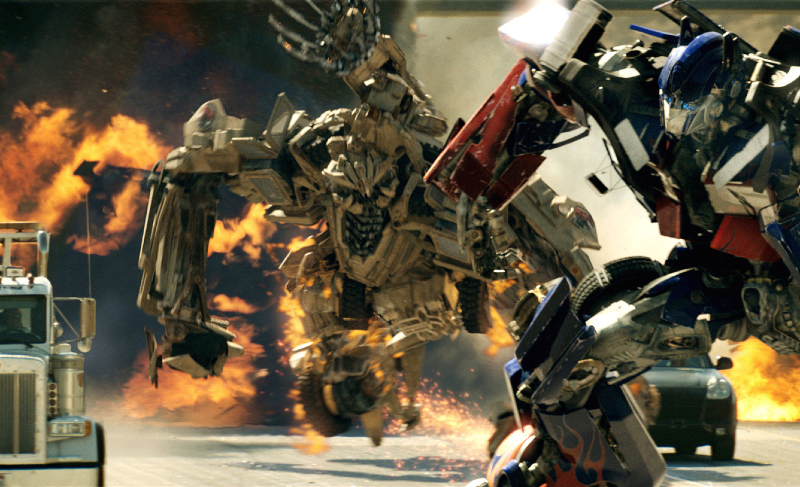 For those of you who are not familiar with the franchise (not entirely sure why you are reading this then), the transformers are alien robots and they are either autobots (good guys led by Optimus Prime) or decepticons (bad guys led by Megatron).
The new robot villain and mercenary Lockdown claims to be working for the aliens who created the transformers, teaming up with an American black ops team to track down Optimus in exchange of a robot seed. The seed is capable of turning living entities into the advanced matter forming the alien robots, which egocentric billionaire inventor Joshua Joyce (Stanley Tucci) wants to use to build and sell man-made transformers to the government. There's a problem: it explodes just like a nuclear bomb.
If the hour-long Chicago battle of the third installment was not enough, the showdown now takes place in China's (their biggest market after the US) Shanghai and Hong Kong – where the film premiered too. We aren't shown only the polished downtown with modern skyscrapers, but rather a big chunk of it actually happens in Hong Kong's suburbs, with foot chases and fistfights (with a bit of casual martial arts too) on top of decadent high-rise buildings.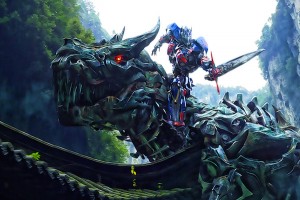 This is a movie for those who love massive action sequences and special effects; there's everything to feed the audience's appetite: a breathtaking car chase, swat-style raids, 3D giant robots, non-stop explosions and finally none of the neurotic dialogues between former characters Sam (Shia LaBeouf), Seymour (John Turturro) and Sam's family. Every new actor is carefully chosen and helps create new life for the saga.
Michael Bay clearly worked hard on the direction, experimenting with lifelike-angle shots, a more realistic CGI rendering and impressive aerial views. Steve Jablonsky's soundtrack is powerful and enriched by the contribution of rock band Imagine Dragons, who composed new songs for the movie.
It's pure entertainment (and heavy product placement) with really no analysis, reflection or elements of controversy – but it's really good. Oh, I forgot, there are robot dinosaurs too.
Filippo L'Astorina, the Editor
Transformers: Age of Extinction is released nationwide on 10th July 2014.
Watch the trailer for Transformers: Age of Extinction here: