Culture
Food & Drinks
Restaurant & bar reviews
Sixtyone in Marylebone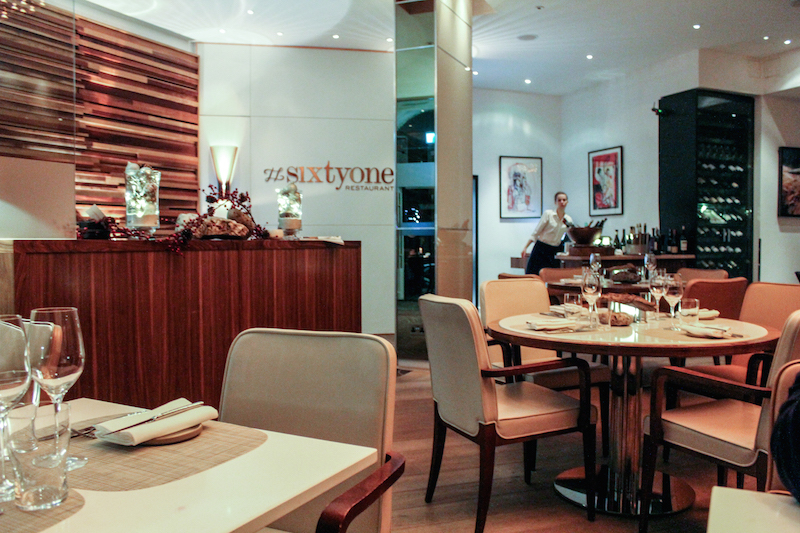 Set in lovely south Marylebone, a short walk from Marble Arch, Sixtyone is the place to go to celebrate a special occasion, or simply eat good food.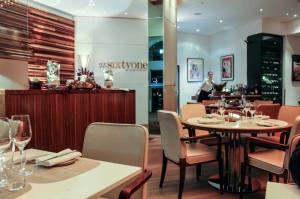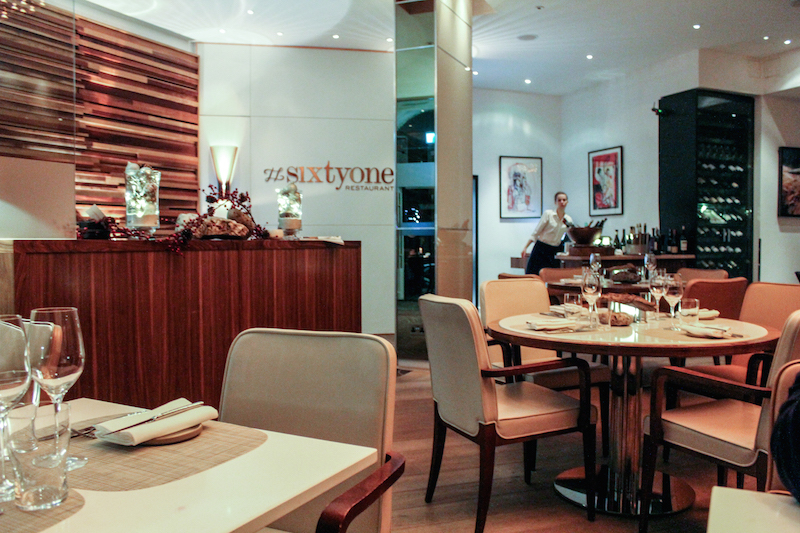 It ticks all the boxes a chic restaurant should nowadays: elegant ambiance, contemporary cooking style, regionally sourced ingredients, smart wine list and reasonable price.
Although charming, the classy building and entrance may put off the more casual diner, who wouldn't expect the atmosphere to be as relaxed and spontaneous as it actually is.
There's very little more welcoming than a selection of warm homemade bread, and it's the marmite one to stand out unexpectedly, overshadowing the sourdough and French ones.
The starters are equally divided, offering two vegetarian dishes, two fish dishes and two meat dishes. Flip the menu and you'll see the list of regional suppliers and mileage.

We opt for the Cauliflower Soup, Slow Cooked Duck Egg, Truffle (v) and the signature Octopus Carpaccio, Red Pepper Confit, Sorrel, Sesame.
The soup is absolutely delicious, with the truffle lightly emerging from the bottom (it could be perfected with actual truffle shaves on top); it's a dish that fills that cold void that London's winter weather leaves inside all of us. On the other hand the octopus carpaccio would probably be an impeccable choice during spring and summer – presented beautifully, its lightness is not to the detriment of the taste, which is clear and authentic.
Sixtyone's wine list tells you there's someone carefully selecting each bottle; the sommelier is well prepared and, after a glass of delightful champagne (non-vintage Cuvée des Moines by Besserat de Bellefon), proposes two white wines that turn out to be wise choices. The La Strada Sauvignon Blanc 2013 by Fromm from Marlborough, New Zealand is fruity but dry, and the creaminess combines very well with the truffle aftertaste of the soup, whereas the much cooler Pinot Gris 2012 by Chateau Ste Michelle from Columbia Valley, USA matches the octopus freshness.

Just like the starters, the main dishes are equally divided for vegetarians, and fish and meat lovers. The Braised Beef Shoulder, Onion Emulsion, Sea Vegetable and Confit Cod, Chorizo Croquettes, Aubergine sound inviting and the natural continuation of the previous respective courses.
The tender and savoury meat is served with vegetables that lack a bit of processing, but it's very rich and pleasing; the Syrah Les Vignes d'à Côte 2013 by Iyves Cuilleron from Rhône, France is simply its perfect travel companion.
The cod is a delight, and the aubergine is frankly superb. Breaching the red wine/meat and white wine/fish pairing etiquette is not a taboo for me, actually the "colour-driven" criterion is quite old school. The reason why the Rhône-style Segna de Cor 2012 by Le Roc des Anges from Languedoc, France, a blend with a majority of grenache, does not impress has nothing to do with the pairing dichotomy – I appreciate its spiciness but I simply don't like it.

It rarely happens to have two chocolate desserts in the menu, and when it does it's quite obvious what happens next.
Although both the Chocolate Fondant, Praline and Milk Chocolate, Chestnut & Orange look alluring, the latter belongs to a family closer to Cadbury products than the sophistication and deepness of the fondant.

Marylebone's food scene is resurrecting and Sixtyone, with its charm and well-crafted food by chef Arnaud Stevens, is definitely a key player you want to visit.
★
★
★
★
★
Food
▮
▮
▮
▮
▮
▮
▮
▮
▮
▮
Drinks
▮
▮
▮
▮
▮
▮
▮
▮
▮
▮
Service
▮
▮
▮
▮
▮
▮
▮
▮
▮
▮
Filippo L'Astorina, the Editor
Photos: Laura Denti
To book a table at Sixtyone, 61 Upper Berkeley St, London W1H 7PP, call 020 7958 3222 or enquire here.