Culture
Cinema
Movie reviews
Man Up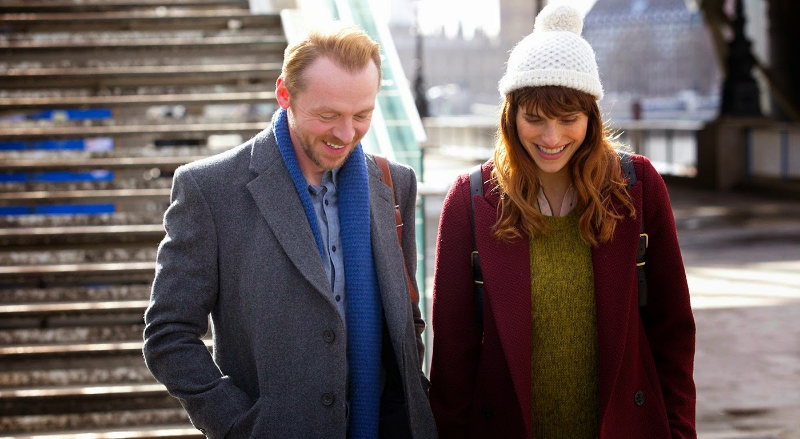 The Inbetweeners director Ben Palmer has announced that with Man Up he wanted to celebrate the rom-com genre. Palmer did not want to subvert the tainted genre nor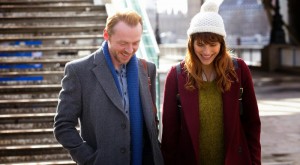 attempt anything meta in this latest release, but embrace both its follies and its charm. As one would know from watching The Inbetweeners – both the movie and the TV series – he does indeed know how to tackle classic rom-com situations with aplomb. Perhaps here, though, he's embraced the genre a little too heavy-handedly.
Nancy (Lake Bell) is single and appears ambivalent toward this status. En route back to London from a jaunt away, Nancy is mistaken for the younger Jessica (Olivia Lovibond) by Jack (Simon Pegg). He thinks she's his blind date; Nancy decides to play along.
The Nancy/Jack narrative is wholly predictable throughout, which means the film foregoes much falsified tension, and instead aims for laughs, chemistry and character development. It's refreshing to witness Palmer and screenwriter Tess Morris (The Love Punch) focus their attention in this direction. It does, for the most part, succeed.
Bell and Pegg have great chemistry onscreen. Their discussions, both about their own relationship politics and Nancy's oscillation between identities, are undoubtedly the film's strength. Nancy's cynicism hiding a desperate attempt to find love makes her an interesting, relatable character. Man Up takes rom-com clichés, embraces them with open arms, and places them in a contemporary setting.
It's a shame, then, that the film's final act systematically dismantles much of what's built up throughout, as it attempts a grand gestural climax as seen in other rom-coms, but takes it one step too far. It is this final scene that audiences will walk away either loving or strongly disliking. Some follies are the reason as to why the rom-com is tainted so.
Man Up is for the most part a charming romantic comedy. The performances from the two leads are so convincing that one wants to spend more time on their date. Palmer and Morris have ticked off a checklist for fans that results in a light-hearted, fun and totally down-to-earth frolic.
Matthew Lee
Man Up is released nationwide on 29th May 2015.
Watch the trailer for Man Up here: