Culture
Food & Drinks
<!— One of actual post titles —> Rhug Estate: The ultimate farm-to-doorstep meat box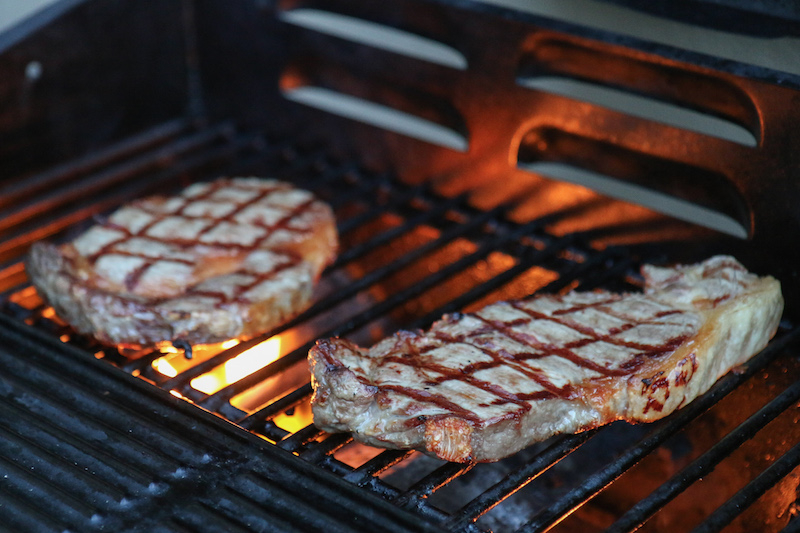 In an era where Amazon delivers its products within an hour, and over a quarter of all British grocery shoppers happen on the Internet, even those who demand only the best products need their own quality suppliers online.
Welsh farm Rhug Estate, set in the beautiful Denbighshire county, proposes a field-to-fork service that is strictly organic. Their clients include top Michelin-starred restaurants all over the country including The Dorchester, The Connaught and the Shangri-La.
Their range comprises beef, Welsh lamb, free range chicken, wild game and Bison, as well as free range and organic turkeys and geese at Christmas. All of the animals are bred on the farm, reared on feed grown on the farm, sent to a local abattoir endorsed and trusted by the farm and then returned a day later. The beef primals are butchered and dry-aged on the bone for 35 days, and lamb for seven days, ensuring optimum taste and texture.
We've tried a selection of cuts grilled on a barbecue – religiously cooked without salt, which should only be added afterwards in crystals.
Sirloin and ribeye
Sirloins and ribeyes are the two most common quality cuts: sirloins are easy to recognise, with a streak of fat running along one side, whereas ribeyes are a bit wider with a thicker and irregular fat vein in the middle – its name is due to it being the "eye" (best part) of the rib. Not so different in price range, taste and texture, the sirloins are usually more tender whilst the ribeye richer in flavour. I'm a ribeye fan but both of these steaks are exceptional: firm, properly aged and juicy.
Lamb rump and pork chop
Lamb meat can be extremely good but also quite disappointing if you are not an amateur (beware of the double meaning here) of that gamey taste that usually cheaper lamb carries: if it's very strong it's simply unpleasant, it doesn't indicate quality at all.
Beautiful colour, nearly-sweet taste and extremely succulent, this rump begs you to pour some good red wine in a glass and, right after, in your mouth.
On the other side of the board lies a grilled pork chop; pork chops aren't particularly tasty per se – that's the nature of "white" meat – but that perception changes completely if it's been through a truly organic growth process: with no flavour added, it naturally tastes of rosemary and berries.
Fillet steak and burger
The most expensive cut and the low-cost deal cooked and tried at the same time. The meat ground for the burger is excellent but the black pepper aroma ends up covering its actual taste. The fillet of beef is hands down the best of all these pieces of meat, and that isn't an obvious conclusion. Although the most tender, fillet steaks do not stand out for their flavour, but very rarely you can find farmers whose animals and aging techniques can deliver both characteristics: Rhug Estate proves to belong to that club.
Filippo L'Astorina, the Editor
Photos: Laura Denti
For further information about Rhug Estate and to shop online visit here.