Culture
Cinema
Movie reviews
<!— One of actual post titles —> 99 Homes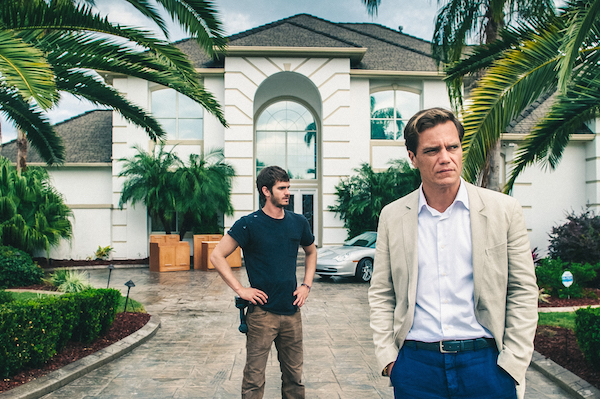 Ramin Bahrani manages to take on board two of Hollywood's most talented actors in his latest effort recounting the aftermath of the 2008 financial crisis.
Dennis Nash (Andrew Garfield) is a single father and a handyman who struggles to find jobs to make ends meet. After working on the construction of a house, he doesn't get paid as his boss goes bankrupt. Missing the third mortgage payment in a row, Dennis ends up being evicted by Rick Carver (Michael Shannon), a shark developer who buys and sells foreclosed properties from banks.
Funnily enough, it's Carver to give Dennis a second chance employing him as his assistant; week by week he becomes his right-hand man, taking care of evicting people who lose their properties.
The movie explores the very grey and corrupt world of foreclosures, a world where courts don't give longer than a minute to defendants in hearings, and judges deny the chance to be heard to those who do not speak English; a world where banks and local developers make millions evicting people from their homes, with the approval and support of local government.
Both Shannon and Garfield are very convincing: Shannon is unique in representing the complexity of a working-class man whose father died because of the harshness of the local authority and now does all that he can – together with them – to exploit every potential source of income. He's ruthless and methodical, but he is not evil, and very few actors are able to pull this off on screen.
It's a fictional story but very true; the director and lead actors separately went to Florida to live this situation firsthand and bring thorough authenticity to a drama that thousands of Americans are living every day.
Barhani's style is not particularly innovative, he focuses on the emotions, the actors' performances, the social value and the truthfulness of facts. It's not a documentary, but behind it there's the same level of research to expose what has become one of the United States' most inexplicable injustices.
Filippo L'Astorina, the Editor
99 Homes is released nationwide on 25th September 2015.
Watch the trailer for 99 Homes here: