Culture
Music
Live music
<!— One of actual post titles —> Travis at The Lexington: "We're back for good"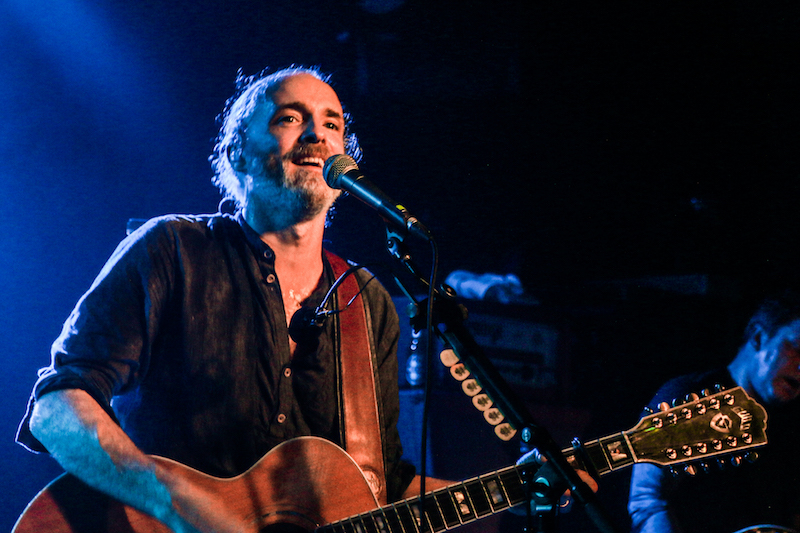 In the British music scene, once famous for bands of unrivaled songwriting talent, which saw its last peak of global popularity with the Britpop and post-Britpop years, the lack of new acts who craft their songs around a melody and introspective, heartfelt lyrics is disheartening.
Apart from Coldplay who continue to dominate the charts, Muse who still amaze with their live shows and Radiohead who have won the indisputable admiration of critics and connoisseurs, most of the once-glorious bands have broken up or enjoy diminished attention, overshadowed by pop and dance songs of questionable taste.
Travis' comeback concert in London is a double bill: a first performance at 7pm, mainly for press, and a second one at 9pm, which frontman Fran Healy defined "the f****** show". Luckily, I'm in for the latter.
Opening with Everything at Once, title track and first single off their new record (due for release on 29th April), the Scottish quartet look nervous but liberated. Fran's return from the long-bearded busker-esque look hasn't completed yet, but his dedication to singing and moving the crowd with his sensitive, powerful voice hasn't changed.
When the guitar intro of Writing to Reach You kicks off it becomes evident that the absence from the radio of songs like these caused a void that needs to be filled. The care, the beauty and frailty of the music – and its lyrics – carry a significance and help defeat the meaningless and the banal.
The setlist is a perfect greatest hits and it's also rich in fan favourites such as Driftwood, Slide Show, Closer and Good Feeling. Of the new songs, 3 Miles High stands out as a classic, exquisitely penned melancholic mid-tempo composition. But the uncontainable energy and singalongs naturally spark with their most successful songs: Side, Sing, Turn and Why Does It Always Rain on Me?
It's in the very last part of the show that Travis reach that level of confidence and empathy with the audience that only the best concerts achieve. Turn is the highlight of the evening, where band and fans come together in a profound and sincere collective performance.
"Yes, we're back for good," says the frontman before leaving the stage – and we eagerly wait for more.
Filippo L'Astorina, the Editor
Photos: Filippo L'Astorina
For further information about Travis and future events visit here.
Watch a clip of 3 Miles High live at The Lexington here: