Culture
Cinema
London Film Festival 2016
<!— One of actual post titles —> Free Fire premiere: A chat with Cillian Murphy, Armie Hammer, Ben Wheatley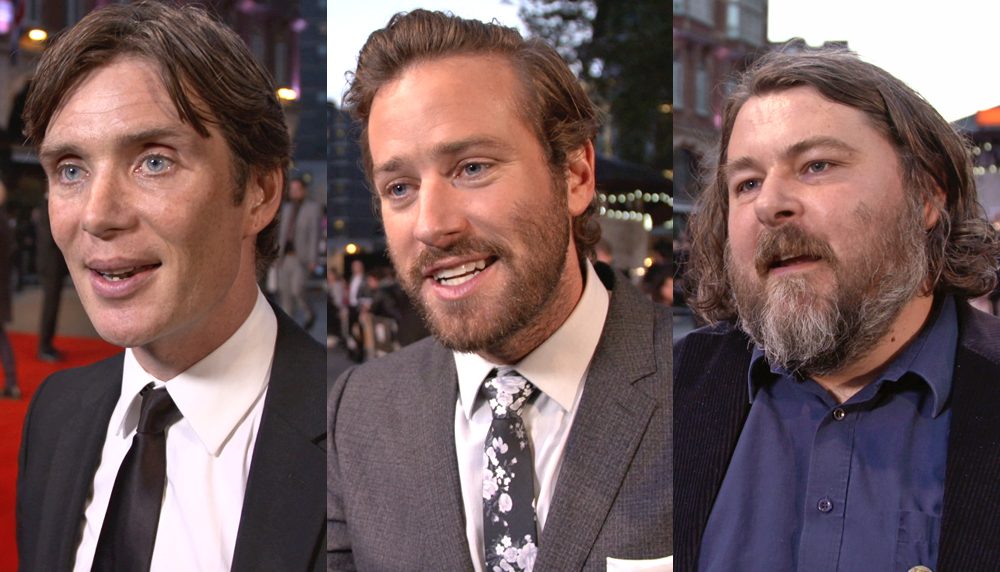 This evening the London Film Festival came to a close with the premiere of Ben Wheatley's new shoot 'em dead action thriller Free Fire, starring Cillian Murphy, Armie Hammer, Sharlto Copley and Sam Riley to name but a few.
Cillian Murphy discussed the atmosphere working on set, and how fun filming in Brighton was. He also spoke about what it meant for the movie to be selected as the closing entry for the London Film Festival.
Armie Hammer spoke about his love of Ben Wheatley's work, why they filmed in Brighton, and about the camaraderie between everyone who worked on the film.
Sharlto Copley talked about improvising on set, Ben Wheatley's directorial style, and why the core theme of the film is about what happens when the male ego is left to its own devices.
Ben Wheatley spoke about how his last film High Rise was the key to getting the stellar cast he has in Free Fire, and how keen he was to go back to a fun movie with action and how satisfying it is that Free Fire was chosen to close the festival.
We spoke to Sam Riley who, although not in the most positive frame of mind, told us about what attracted him to the movie and what it was like working with Ben Wheatley.
We also talked with Jack Reynor, who plays Harry in the film, about what it takes to make violence funny on screen, and about what makes Ben Wheatley a great director to work with.
Tess Colley
Video: Filippo L'Astorina
Photos: Getty Images