Culture
Theatre
<!— One of actual post titles —> School of Rock: The Musical at New London Theatre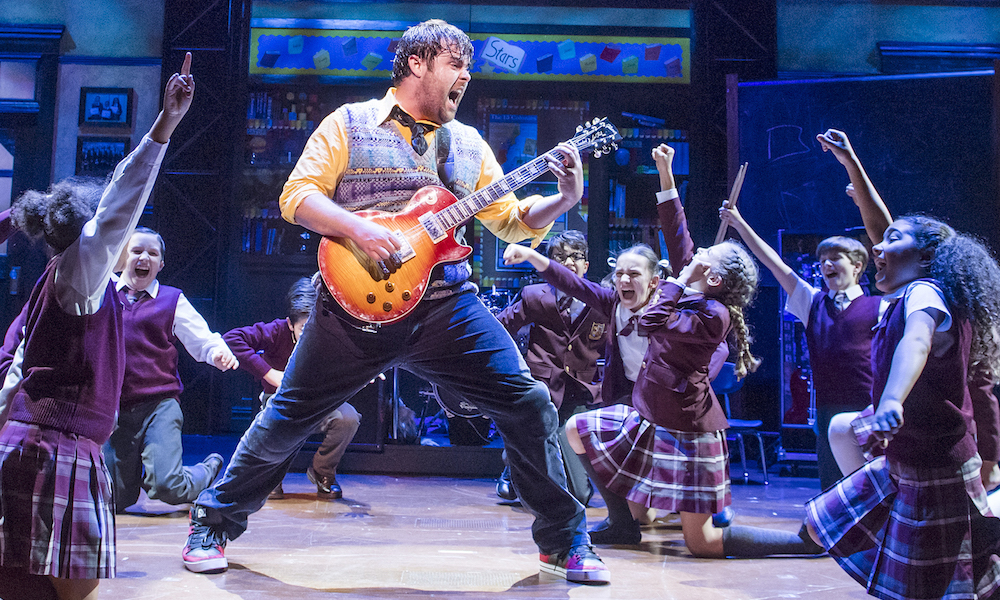 School of Rock is a classic. When Richard Linklater's movie was released in 2003, the public's and critics' reaction was great; 13 years later, it just keeps getting better. So why making a musical adaptation? Andrew Lloyd Webber bought the rights to take this iconic story to the stage; it debuted in Broadway last year and now it's finally hitting the West End.
The common feeling of hardcore fans is one of excitement and skepticism: you want to see it yet you are scared it could be really wrong. School of Rock: The Musical doesn't start off on the right foot, but the last ten minutes will blow your mind out your butt – as Dewey Finn (Jack Black in the movie) would put it.
For those who aren't familiar with the picture, it's the story of an unemployed man in his 30s (David Fynn, whose voice is very similar to Black's) who, without even trying too hard, still believes he can become a legendary guitarist if he wins the Battle of the Bands. Dropped by his own band, he impersonates his flatmate and takes a job as a substitute teacher in a posh primary school. There, he decides to teach his class how to play rock with the aim of competing at the music contest.
The musical religiously respects all the classic moments of the film – Finn's first day at school, the encounter with the fellow teachers,  the presentation of his own song and the Stevie Nicks scene to name a few – and it also expands on the children's background stories. The If Only You Would Listen number shows how they are treated at home; the society has changed since 2003 and the kids now have iPads, they listen to Taylor Swift, one of them is gluten intolerant and some of the parents are same-sex.
The first half suffers from uninspiring set design and songs that are a bit "old school" (most of the picture's soundtrack is, naturally, disregarded), however, as soon as the little actors start to play music everything changes. It's so impressive and uplifting seeing 13 children (all aged 10-12) rocking out a West End full-house with actual guitar riffs, keyboard solos, groovy bass lines and drum breaks.
The pivot of School of Rock is the finale, when the theatre turns into a real rock show as the band plays Teacher's Pet and Stick It to the Man. Jack Black's prayer "God of rock, thank you for this chance to kick ass. We are your humble servants. Please give us the power to blow minds with our high-voltage rock. In your name, we pray. Amen." has been answered: they really kick some ass.
Filippo L'Astorina, the Editor
Photos: Tristram Kenton

School of Rock: The Musical is at New London Theatre from 24th October 2016 until 17th February 2017. Book your tickets here.

Watch the trailer for School of Rock: The Musical here: