Culture
Theatre
<!— One of actual post titles —> Baddies: The Musical at Unicorn Theatre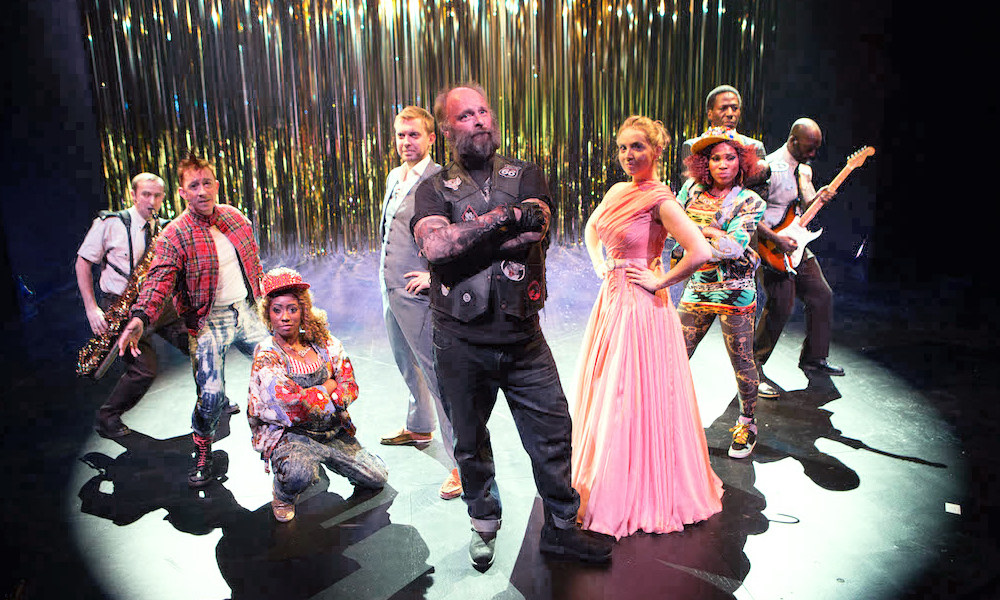 Just as the world begins to feel like it is being run by rogues, Unicorn Theatre has brought back Baddies: The Musical for a more light-hearted take on the traditional bad guys and girls that pepper the most beloved stories from childhood.
The musical sits squarely in the lineage of Shrek-like fairytales, with a bevy of familiar wrong'uns banged up for being, well, too good at their job. From this point Baddies begins to explore a series of themes that, despite the piece being aimed at kids, have a real weight behind them. The most prominent of these sees Nancy Harris and Marc Teitler probe what lies behind people who are labelled "bad", a compassionate approach that, in 2016, is just as relevant for those routinely blamed for society's ills (by both the political left and right) as it is for fairytale villains.
At the centre of the story is Nigel Barrett's Big Bad Wolf, a grizzly tattooed biker with Hulk-like rage and a surprising sensitive streak. Joining him in jail is Cornell S John's Captain Hook, who is now a crook of another kind (a lawyer); David McKay's farting, forgotten punk Rumpelstiltskin; and the pseudo Salt-N-Pepa Ugly Sisters who, played by Karis Jack and Ngo Ngofa, are sick of being shoved to the sidelines.
The transformations of the "good" characters are even more inspired. In the hands of Kathy Rose O'Brien, Cinderella comes across like Kate Middleton or Princess Diana, an untouchable royal mingling with the grubby masses. And if all stories need an ace villain then Baddies has the perfect foil in Christian Roe's Peter Pan. Stealing every scene, Roe slathers Pan in the kind of corporate arrogance that pumps through the veins of self-help gurus, nabbing most of the play's big laughs in the process.
Sadly, the production can't quite live up to the conceptual promise. While the characterisation is strong, the bare-as-bones plot can't quite justify the bloated running time (especially for potentially fidgety children). That wouldn't matter if the songs were a bit more memorable – yet, bar the polka-infused Bad Guys Are Out Of Business, none of the tunes are memorable. Purni Morell's direction is also lacking any real spark, as the musical's momentum grinds to a halt at the slightest change in scenery.
Even if the execution is too often outstripped by the central idea, those looking for something family-friendly, yet free of saccharine sweetness and with more smarts than a panto, Baddies is as good a choice as any.
Connor Campbell
Photos: Helen Murray

Baddies: The Musical is at the Unicorn Theatre from 15th November to 31st December 2016, for further information or to book visit here.
Watch the teaser for Baddies: The Musical here: