Culture
Food & Drinks
Restaurant & bar reviews
<!— One of actual post titles —> Pisqu in Fitzrovia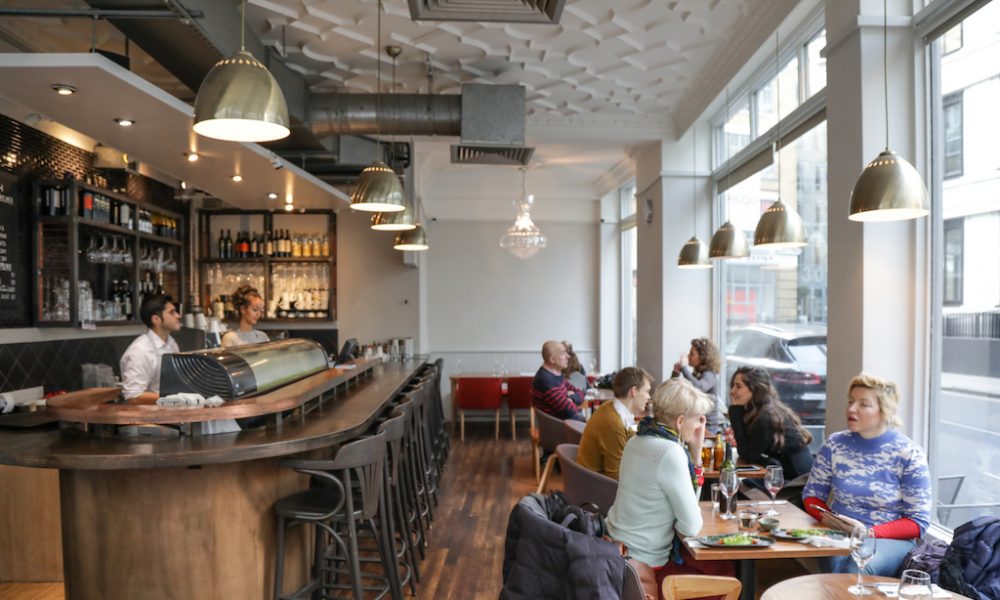 Fitzrovia is London's hottest food district and now it's becoming the home of Peruvian cuisine. Last month, chef William Ortiz opened Pisqu, an unassuming restaurant with large windows, grey walls and wooden tables; it may not have the strong colours we all associate with Peru, but don't let that deceive you: all the Peruvian factors are on the plate.
The menu is divided in three: fish, meat and vegetables, with no distinction between starters and mains. The wonderful blend of cultures that migrants brought about to the South American country is well represented: from the Nikkei (Japanese) cuisine to the Chinese-influenced dishes. Courses are meant to be shared – there's an ongoing argument about this "unruly" trend, does it benefit the customer or the kitchen? – and we let the chef Ortiz pick them for us.
We begin with Salmon Nikkei Tiradito and Ceviche Pisqu and there's clear skill in the way the fish is cured, especially the sea bass in the ceviche, which is served in a perfectly balanced marinade. "Tiger's milk" (as they call it in Peru) is the juice of the marination process and it's considered (urban legend) an aphrodisiac. Throughout the years the average curing period in professional kitchens has shortened – both because of quality and practical reasons – so it's very common for chefs now to prepare the "milk" separately and use it for various dishes. It's all about the balance: if the marination is quick, the fish remains raw, if it's too long it gets flaky. This sea bass is admirably firm and tender, and the juice is not overly acidic.
The courses increase in intensity: after the fish, we move on to Anticucho de Pollo, chicken skewers marinated in chilli anticucho sauce. Then the Lomo a la Parilla, a beef fillet in pachamanca sauce that is served with a corn grain cake, topped with chopped avocado. The cake is a must-have and it's also available as a side. The final savoury bite we have is of the Chicarrons, which are juicy confit pork belly chunks, lying on sweet potato and rocoto sauce. These are also available in the two-course lunch menu that costs just £9.
Ortiz's desserts are fun: there's a selection of ice creams (purple corn, maca, lucuma or matcha), which is probably the most representative in terms of Peruvian flavours; however, the Pisqu Chocolate Mousse with Matcha Ice Cream – made with Amazonian chocolate – is excellent and the best way to conclude the meal.
Situated opposite to Lima, the first and still only Peruvian restaurant in the world holding a Michelin star (where the chef's brother directs the kitchen), Pisqu offers a different take on a cuisine that London is embracing with great joy.
★★★★★
Food
▮
▮
▮
▮
▮
▮
▮
▮
▮
▮
Drinks
▮
▮
▮
▮
▮
▮
▮
▮
▮
▮
Service
▮
▮
▮
▮
▮
▮
▮
▮
▮
▮
Filippo L'Astorina, the Editor
Photos: Filippo L'Astorina
To book a table at Pisqu, 23 Rathbone Place London W1T 1HZ, call 020 7436 6123 or visit here.