Cannes Film Festival 2017
<!— One of actual post titles —> Mobile Homes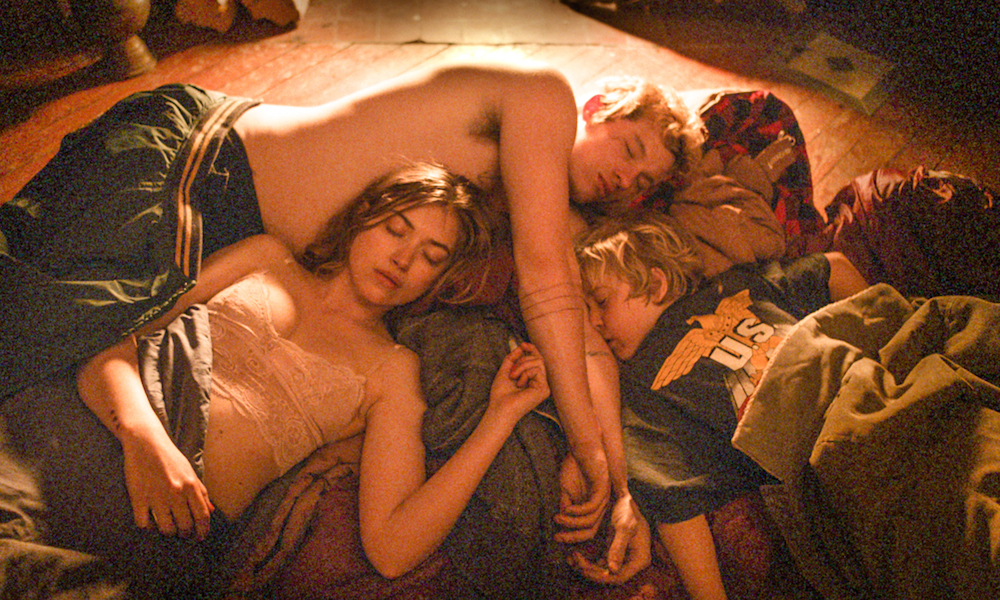 French director Vladimir de Fontenay brings his first solo feature to Cannes and it's an impressive, grimy interrogation of underclass life on the Canadian border. There are some slightly mannered stylistic choices and a liberal use of explicit motifs – apples (real and fake), cock fights, counting to 20 – which, for what they lack in subtlety, compensate in producing a satisfyingly literary experience.
Imogen Poots is Ali, a semi-cornrowed single mother of eight-year-old Bone (Frank Oulton). Ali provides her son with the perfunctory range of motherhood duties, but her heart doesn't seem to be in it. Despite his practical use – Bone runs errands and facilitates regular "diner dashes" – Ali thinks he's a dead weight; her volatile and bellicose boyfriend Evan (Callum Turner) agrees. Their relationship is driven by lust and fanciful promises and the child is sidelined in their grand ambitions. The couple transport animals, mostly consisting of starved, vicious cockerels, and partake in low-level drug dealing. They want to save for a house. That prospect never looks likely in such precarious, capricious circumstances. After a police bust, Ali and Bone head north in one of the titular mobile homes. De Fontenay doesn't shy away from explicit imagery. They are taken in by firm but attentive trailer park owner Robert (Callum Keith Rennie), who offers Ali a job and, with some irony, security in his warehouse of transient accommodation. It won't be long before Evan follows north and complicates this fragile existence.
Two Brits play the central couple, and both give acceptable North American accents, regularly spouting weary resentment and self-defeating cynicism. To the film's benefit, De Fontenay wisely pulls away from broad socioeconomic and political points, instead allowing the pair's erratic personal choices to dominate the action. The final scenes, powered on fraught emotion, stretch credibility, but there is little dispute that the closing shot – the culmination of eight years of motherly tenderness, distance and confusion – resonates.
Joseph Owen
Mobile Homes does not have a UK release date yet.
Read more of our reviews and interviews from the festival here.
For further information about Cannes Film Festival 2017 visit here.
Watch some clips from Mobile Homes here: