Culture
Food & Drinks
Restaurant & bar reviews
<!— One of actual post titles —> Gillray's: Where you want to go for a great steak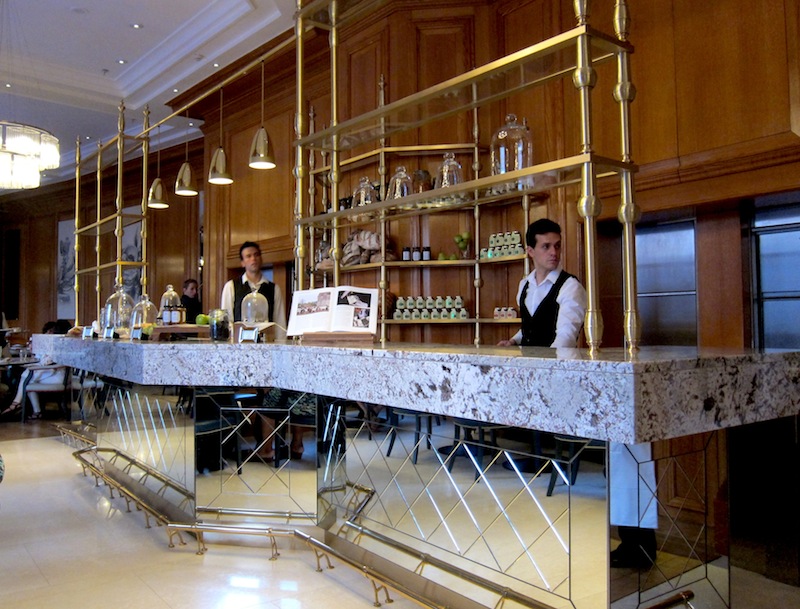 Every good restaurant has something to be known for, a peculiar feature that makes you think "we should go there next weekend".
Gillray's is no exception: a prime position on the river Thames with spectacular views over the Houses of Parliament, a beautiful design and a well-trained team of waiters, but above all this is its peculiarity – incredibly delicious meats.
The menu is comprehensive, with a selection of cuts ranging from the soft and juicy boneless fillet to the more textured and complex 600g T-bone steak. For those really hungry, there is also the 1kg Bull's Head – which is not the head itself, but the restaurant's flagship dish.
The atmosphere is relaxed, but also business friendly. While we waited for our courses, we were served two cheese-filled Yorkshire puddings, a pleasant substitute to the classic bread and butter. 

The Hand Chopped Steak Tartare, combined with capers and onions, was really sharp and tasty. The yolk was left lying on the top of the meat to be mixed at our own discretion and to guarantee freshness. On the other hand, the Surrey Duck Egg Salad, enriched with bacon, was surprisingly a little too ordinary considering its ingredients.

The 400g Prime Rib was tremendously gratifying, with four out of five characteristics that can make a masterpiece out of a steak in place: prime cut dry-aged (35 days), perfect temperature, juicy texture and salt flakes. The fifth was the wood flavour, missing but still an astonishing meat. A glass of Argentinean Malbec 2008 is a perfect pairing at a convenient price.
The Ladies Cut Fillet was more delicate and spicy; its tenderness could hardly disappoint. A lady's favourite, it could be a bit dull for the more adventurous diner.

Every steak comes with a selection of classic sauces including red wine & bone marrow, stilton steak butter and peppercorn.
The details offered with the mains and the side dishes are the additional elements that separate a great restaurant from a good one: the Truffle & Parmesan Chips are genius and the Baked Bone Marrow a pure delight. Dressings are single-dosed: ketchup, mayonnaise and even Tabasco – classy.
It was hard to say no to a (proper, thus requiring 15 minutes) Warm Chocolate Pudding, with its intense chocolate flavour counterbalanced by the Oxford marmalade ice-cream. For those who enjoy wine with chocolate, there is also a good selection of port and sherry. However, overall, the wine list is quite uninspiring.

Gillray's is surely a very nice environment to dine in, with a fantastic offer of steaks and delicious side dishes. When you book a table make sure to ask for a river-view one, it will lift up the whole experience.
★★★★★
Filippo L'Astorina, The Editor
To book a table at Gillray's Restaurant and Bar, London Marriott Hotel County Hall, Westminster Bridge Road, London, SE1 7PB, call 0207 902 8000 or enquire here.