Venice Film Festival 2012
Venice Film Festival day 4 reviews: To the Wonder, Love Is All You Need and Cherchez Hortense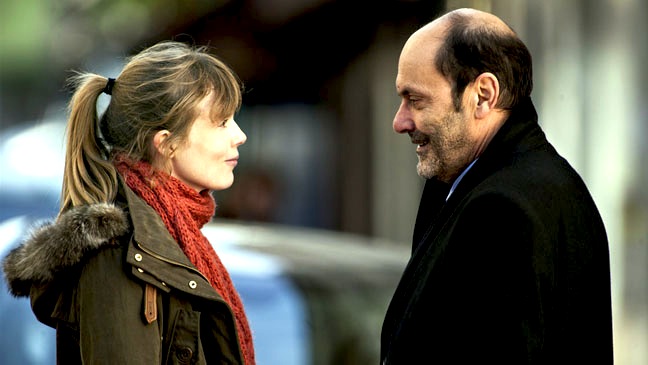 We are halfway through the festival and another major movie has been screened. Major not in business terms but artistically: To the Wonder by Terrence Malick (in competition). The delightful Den skaldede frisør (Love Is All You Need) by Susanne Bier and Cherchez Hortense by Pascal Bonitzer followed (both out of competition).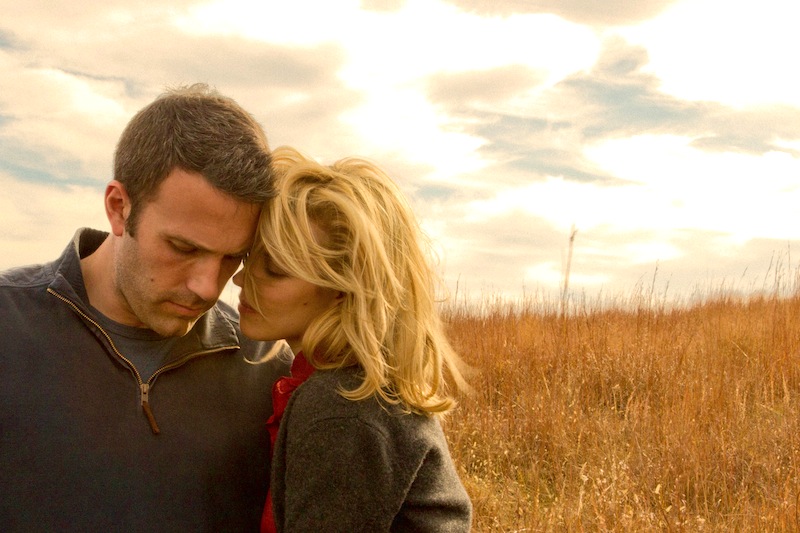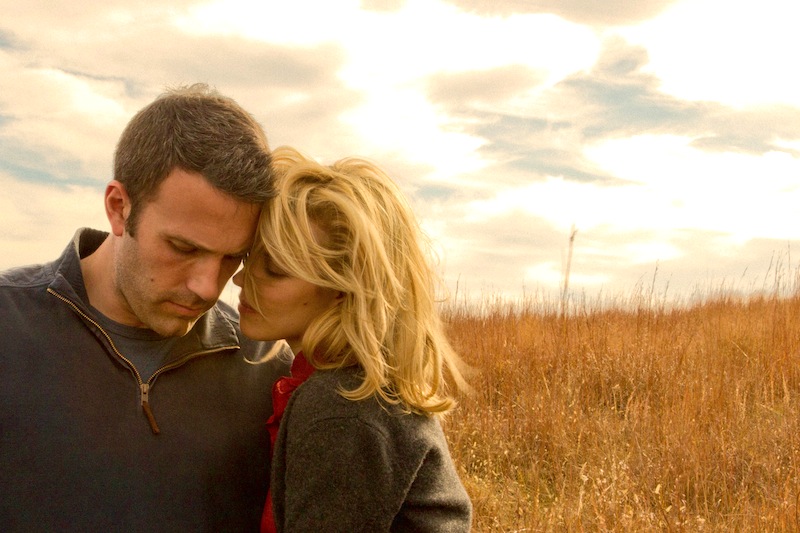 To the Wonder, by Terrence Malick
Malick is a poet but he does not compose with pen and paper, he uses images and sounds.
Neil (Ben Affleck) meets Marina (Olga Kurylenko) in Paris, they profoundly fall in love and he asks her to go to live with him in the United States.
What binds them is a very deep endless sentiment but faith tells us that some people are not meant to stay together, and their everyday life is all but difficult to bear.
To the Wonder is a stream of emotions and feelings conveyed through beautiful shots, graceful movements and authentic pathos.
Kurylenko is wonderful, her smiles and moves are like a magnet, Affleck is her reflective and introvert counterpart.
If The Tree of Life explores philosophical and existential questions, To the Wonder shifts the focus on the single individual investigating the nature of love and relationships.
Nearly two hours of pure life on screen from the visionary master who directed a picture that nurtures your soul. Once again, the invisible becomes visible.
Verdict: ●●●●●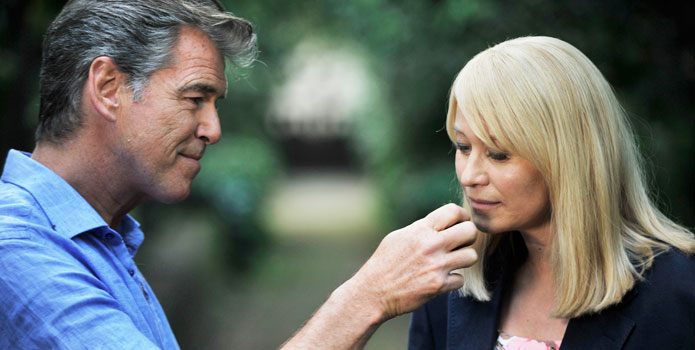 Den skaldede frisør (Love Is All You Need), by Susanne Bier
A young Swedish couple decides to marry in the ancient family villa in Sorrento, Italy. The beautiful property, lying in the middle of a lemon grove, has been abandoned for years but Patrick (Sebastian Jessen) and Astrid (Molly Blixt Egelind) really want it to be their wedding base.
Ida (Trine Dyrholm), the bride's mother, has just finished her cancer treatment and her husband left her for his accountant who is in her mid-20s. She accidentally meets the groom's father (Pierce Brosnan) for the first time on the way to the airport. Philip is a man who lost his wife and since then he always had a very angry approach with the rest of the world.
A Mamma Mia-like picture, without the ABBA: a beautiful island, two young spouses and a long sequence of equivocal and feel-good situations.
Verdict: ●●●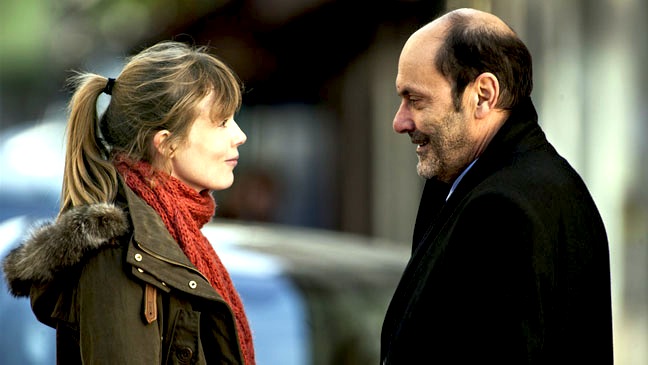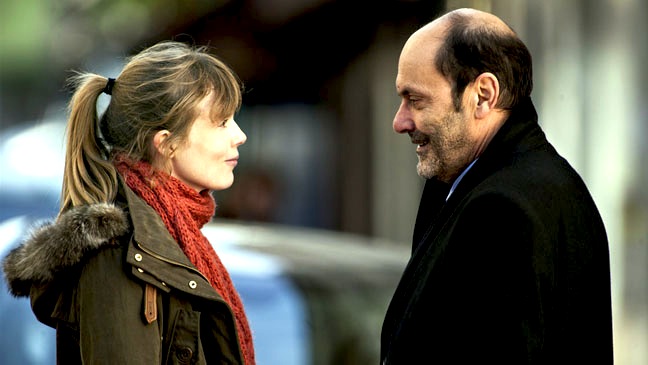 Cherchez Hortense, by Pascal Bonitzer 
Damien (Jean-Pierre Bacri), a cold man whose marriage with Iva (Kristin Scott Thomas) is slowly falling to pieces, is a Chinese civilisation professor who stumbles on the case of Zorica (Isabelle Carré), a young Serbian illegal immigrant who risks deportation.
Set in Paris, this triangle of love and affection depicts the story of a tired and disenchanted man who has the chance to give a meaning to his life.   His father, a government official know as "le President" (Claude Rich), doesn't listen to him. His wife betrays him with a young actor and his relationship with his son Noé is complicated. Zorica's destiny means everything to him and he will try his best to find a solution: a delicate and pleasant movie in perfect French style.
Verdict: •••
Filippo L'Astorina, the Editor