Culture
Music
Live music
<!— One of actual post titles —> Imagine Dragons seal major status at the Forum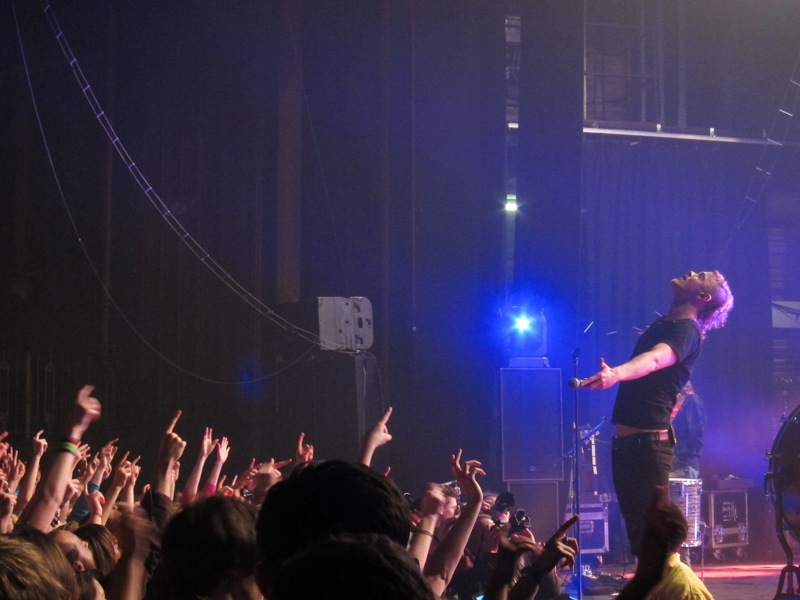 The biggest test for a rock band is moving from a tiny club stage to a major music venue size. Back in November, Imagine Dragons were playing at the Dingwalls in front of 200 raving fans and announced their future show at the Koko.
Tickets started to sell out quickly and they were promptly relocated to the bigger and more prestigious Forum in Kentish Town where many high profile bands and singers played, including Coldplay, Oasis, The Killers, Keane, Rihanna and Justin Timberlake.
Performing in front of your hardcore following is one thing, another one is winning the interest of the curious ones.
Opening for the Las Vegas alt rockers are two up and coming local indie bands: Arcade Fire-inspired Eliza and the Bear, and the electro pop trio The Good Natured. While the former warmed up the audience, the latter delivered a thrilling set with skills worth of a headlining act.
Imagine Dragons kicked off with single Round and Round, a powerful but simple mid-tempo with huge drum beats and reverberated chorus: perfect to push the crowd into a massive sing-along and set a dividing line between them and those who played before.
Frontman Dan Reynolds looked spirited, jumping from one side to the other of the stage, and playing a giant 36-inch drum right next to his mic stand: that drum is now the band's symbol.
Each song carries an addictive catchy element, with melodies easy to listen but hard to forget: from fan-favourite Amsterdam to the Coldplay-esque Demons, Imagine Dragons have an infallible recipe and they know how to use it.
Highlights of the show were their two biggest singles Radioactive, enriched by a prolonged psychedelic finale, and It's Time, when the audience was even louder than Reynolds himself. Funniest moment is when they released tens of lightened-up balloons during Underdog
All of Reynolds' energies seemed to turn into shyness when he said "I really don't know what to say, I'm very speechless" just before playing the final song – the deep and intense Nothing Left to Say. The test is passed.
Filippo L'Astorina, the Editor
Photos: Laura Denti
For further information about Imagine Dragons and future tour dates visit here.
Watch It's Time live at The Forum here: