Venice Film Festival 2013
70th Venice Film Festival day five: Locke, The Zero Theorem and The Wind Rises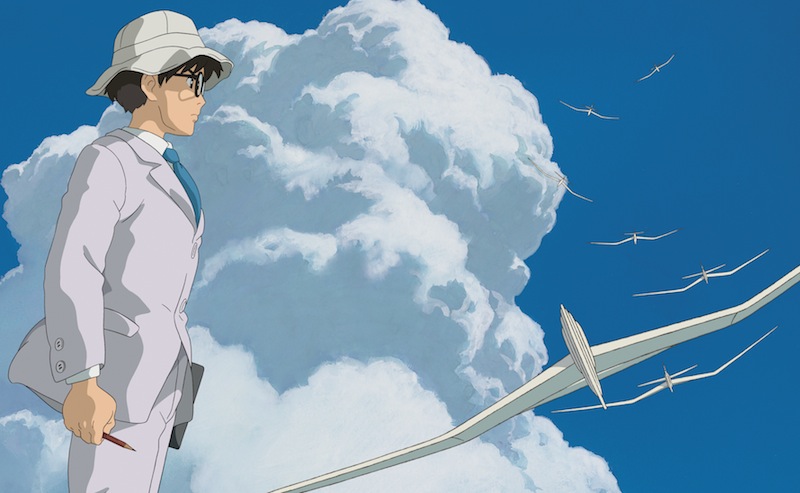 The fifth day of screenings at the Venice Film Festival and the event reaches its peak: The Zero Theorem by Terry Gilliam (in competition), Locke by Steven Knight (out of competition) and The Wind Rises by Hayao Miyazaki (in competition).
The Zero Theorem by Terry Gilliam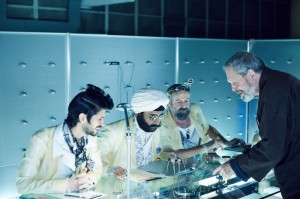 Set in a dystopian world, the most fertile soil for Terry Gilliam's visionary stories, The Zero Theorem is a movie about the most fundamental of all questions: what is the meaning of life?
The answer – that no one has – is certainly not Gilliam's aim, it's the path and its different approaches to it. In a not-so-far future Qoehn (Christoph Waltz), an eccentric and reclusive computer genius plagued with existential angst, agrees with the Management (Matt Damon) to work from home, under the supervision of his line manager Joby (David Thewlis) and the support of an online psychologist (Tilda Swinton).
Traditional churches have been abandoned, Qoehn actually lives in a dilapidated one, and the 1984-style Management watches you with cameras: there's one in place of Jesus' head on the crucifix. People interact through a virtual reality, even the beautiful sex-worker Bainsley (Mélanie Thierry), sent to cheer him up as he works remotely, wants to have intercourse digitally.
Terry Gilliam believes this is already our world, he just describes it with sarcasm and irony. The production design is catchy and intentionally complicated, the cinematography unique: the director claims it to be a "world's first", a "one-size-fits-all full-screen semi-vinyl motion picture" (vinyl because it is shot on film, semi because it has CGI elements, full-screen because you see the full-frame with all the "dirtiness" of a film that is usually removed such as including the edge of the gate so those rounded corners are there, fits-all because it's in 6 by 9 so any device/screen can show it the same way).
A very interesting movie that at the same time suffers and gains from a very tight budget. The all-shaven Christoph Waltz is fantastic in the bizarre role of Qohen.
Verdict:★★★★★
Locke by Steven Knight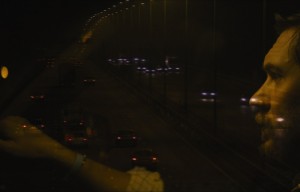 Steven Knight is an acclaimed screenwriter, his pen gave birth to indie pearls such as Dirty Pretty Things, Eastern Promises and Amazing Grace.
In 2013 he released his first two movies as director, Hummingbird starring Jason Statham and now Locke with one-man-show Tom Hardy.
The surprise of the festival, the whole story takes place in a car, with only one actor on screen: Tom Hardy. Due to his fame for action roles you may not expect him to be portraying the issues of average-man Ivan Locke, a building site manager, who on the eve of his most important task ever – he is in charge of Europe's biggest concrete delivery of all time – leaves his job and family – two kids and wife waiting for him to watch their team's football match, with his wife wearing the team's shirt for the first time as a sign of love – because he must be next to the woman who is about to give birth to his child.
It was a one-night stand with an unhappy assistant he was feeling sympathetic for. Could a single mistake lead to the complete collapse of someone's life? Locke's existence has been affected by his father's abandonment before he came to the world. His life's mission, tonight, is to make sure that his child sees his father, no matter what.
A movie that will keep you glued to the screen for 90 minutes.
Verdict:★★★★★
The Wind Rises by Hayao Miyazaki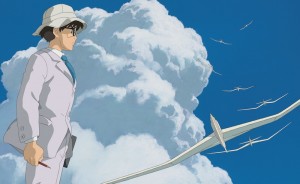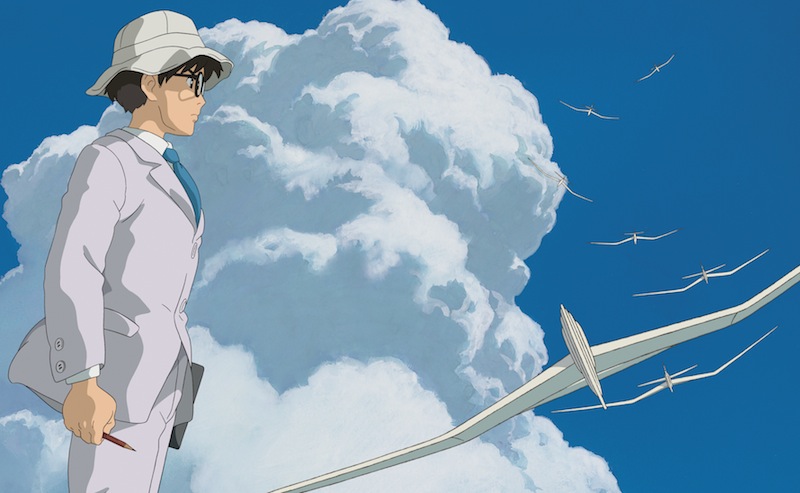 Miyazaki shocked his fans worldwide when he announced that Kaze Tachinu (The Wind Rises) would be his last picture.
The master of animation's eleventh full feature chronicles the life of Jiro, a plane designer inspired by famous Italian aeronautical designer Caproni, and depicts key historical events that affected deeply the course of his life, including The Great Kanto earthquake of 1923, The Great Depression, the tuberculosis epidemic, and Japan's plunge into war. He meets and falls in love with Nahoko, grows and cherishes his friendship with his colleague Honjo, and innovates tremendously, leading the world of aviation into the future.
Miyazaki decided to end his career with the deepest and most complete of his stories, with more national and historic themes of any other, nevertheless delivered with the wonderful imagination that has characterised all of his works.
Verdict: ★★★★★
Filippo L'Astorina, the Editor
For further information on the 70th Venice Film Festival visit here.
Follow our daily reports from the Venice Film Festival here.