Fashion & Lifestyle
Shopping & Trends
Tips & How-tos
Mom jeans: to wear or not to wear? That is the question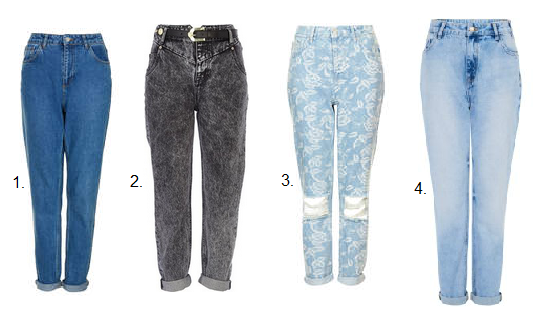 The latest denim shape to take the fashion world by storm is the "Mom" jean: high-waisted and last seen in the 90s, this iconic pair of jeans has been seen on the likes of Kylie Jenner, Alexa Chung and Reese Witherspoon, but do you love it or loathe it?
As with all denim, these jeans can be styled in countless different ways and you can inject your own personality into the outfit. With summer just around the corner they are the perfect partners to crop tops and sandals or even dress it up with heels and a camisole. They are also available in many different colours, lengths and cuts so you have a fair few options to choose from: acid wash and straight, black and skinny, mid-blue and flared – take your pick!
You can even take inspiration from your favourite celebrity. Leigh-Anne Pinnock from Little Mix adds some urban edge to her ensemble with hooped earrings, a bright body and laced-up heels; both Miley Cyrus and Tallulah Willis keep it cool and casual with flats and simple tees, whereas Ali Larter adds a chic element with a bootleg shape, pumps and a sweater.
The high-street greats such as River Island, Topshop and New Look have all jumped on the bandwagon, as have online fashion sites including Missguided and ASOS, so you just know it's a trend that is here to stay for some time. So why not give it a go?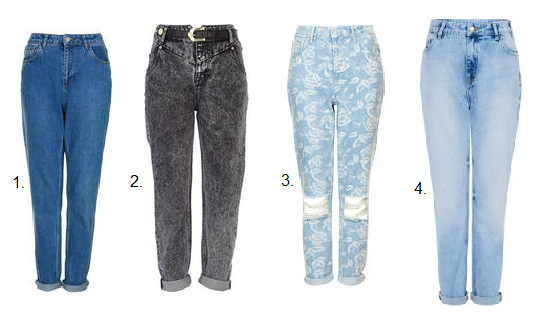 Check out below to see where you can pick a pair of the "Mom" jeans perfect for you:
Emily-Rose Vierke