Culture
Food & Drinks
Restaurant & bar reviews
<!— One of actual post titles —> Diciannove in the City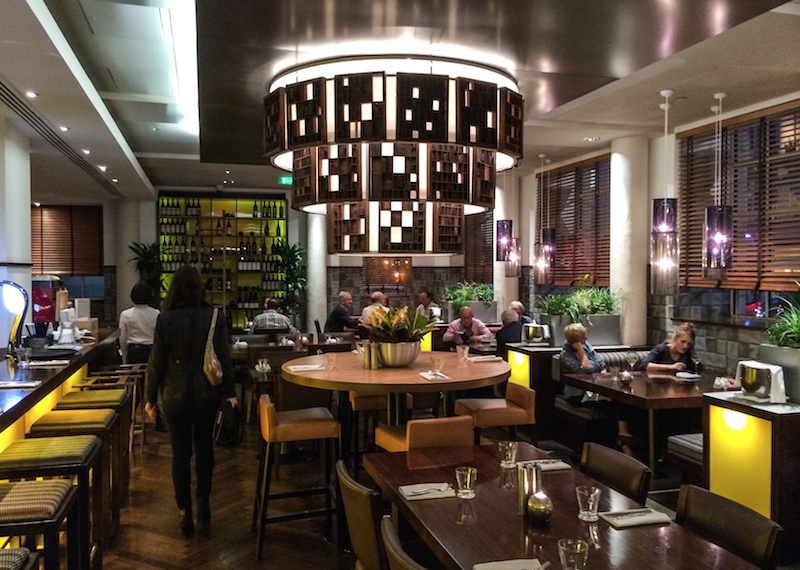 In the heart of the City it's not too easy to find places to eat comfortably in the evening. Yet close to Blackfriars Bridge there's Diciannove, an Italian restaurant brasserie-style.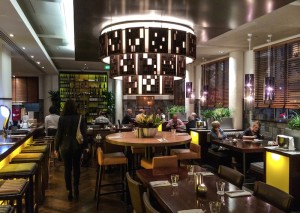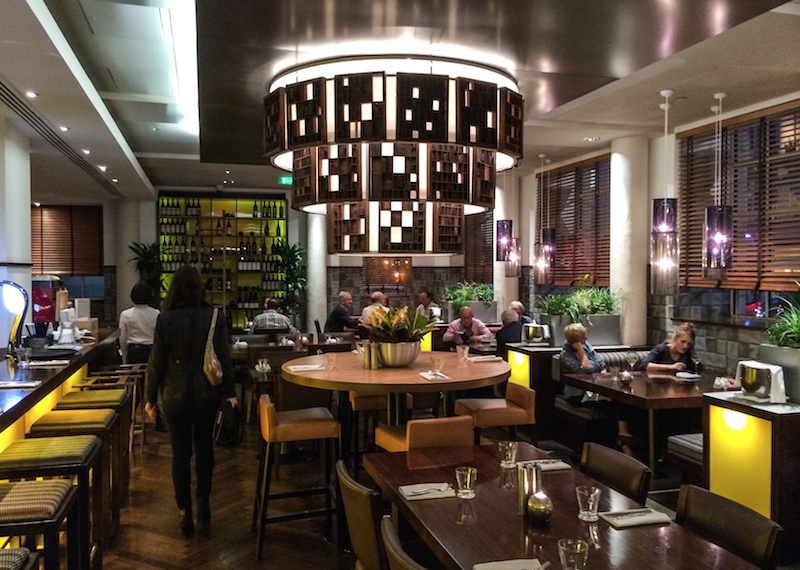 The look is quite international – it's set in an international hotel after all – but the food is authentically Italian. So is the floor team and chef Alessandro Bay, previously at the helm of Locatelli's Refettorio. Part of their wine selection is immediately visible from the tables, bottles of exquisite super-Tuscan Tignanello overlook the room.
Why would you eat here? Because you will have a satisfactory meal. The Italian Bread Selection and Castelvetrano Olives are a must-order. The rosemary focaccia is soft and oily – exactly as it should be – and the olives are the classic southern Sicilian ones from Castelvetrano, southern of Palermo.
This is a place not only for intimate meals but also parties; the function room is cosy but carries a more sophisticated atmosphere: you can easily foresee it to be constantly booked in December.
Some of the guests wear a tie – we are in the middle of the City – but the clientele is very varied: hotel guests, businessmen and casual tourists.
We try a few starters from the menu: Burrata Crostini (highlighted as signature dish), Cappesante Scottate and Ricotta and Spinaci Gnocchi (again signature). Burrata is buttered mozzarella, typical from Puglia (Apulia), and needs to be very fresh to be enjoyable. Served on grilled aubergines and covered with chilli, it's also suitable for vegeterians.

Cappesante (scallops) are pan-fried and very well seasoned: soft, not overcooked, they come with a sweet butternut squash purée that works well together. Gnocchi remind of canederli (typical Austrian dish also popular in the Italian bordering area) due to their size and fullness; the anchovy butter they are covered with is delicious – same goes for the very fresh cherry tomatoes.
Wine-wise we opt for two glasses of white: Gavi di Gavi Superiore DOCG 2011 by Morgassi, from Piedmont (north west), and a Sauvignon Blanc Vigne Orsone 2012 by Bastianich from Friuli (north east). The Gavi di Gavi is slightly fruity and dry, goes well with scallops, and the Cabernet Sauvignon is initially too fruity on the nose but then luckily gets defined on the palate thanks to a sharp aftertaste.

For the main courses we stay on the signature trail and order Filetto di Manzo (fillet of beef) and Pesce Spada (swordfish). The temperature of the meat is medium rare exactly as requested, however no one said it would be sliced and covered with gravy. The polenta it lies on is a bit too creamy and the mushrooms are tasty but buttery. Basically it's good but it lacks the lightness of Italian cuisine. The glass of Chianti Ruffina Fattoria DOCG 2011 by Basciano is an appropriate pairing. The swordfish is grilled, a generous portion served with rocket salad and again delicious cherry tomatoes.

By the time we have a look at the dessert menu it's 10pm and people keep coming – definitely a good sign. We choose the Delizia al Cioccolato ("chocolate delight") and the Classic Tiramisù. Both desserts have something in common: taste great, look so so. Appearance is increasingly important for restaurant dishes and these two courses are not something you would want to Instagram. However they are something you would want to eat again and again. The mousse is thick and chocolatey; the tiramisù is clearly homemade, creamy and tasty.

To conclude the dinner, we are invited by the lovely waitress serving us to taste two grappas (liquor made from distilling pomage, aka what remains from the pressing of grapes). One is made from muscat – you really need to like this to enjoy it – whereas the other one is infused with camomile and it's actually surprising. I'm not a fan of grappa but this is very interesting to try.
Before leaving we notice the little deli next to the entrance where you can find Italian ingredients: cheeses, sauces, pastas, sweets and vinaigrettes.
Diciannove is good restaurant for a relaxed dinner out with honest, genuine food; not pretentious, it delivers fresh materials and authentic Italian recipes. Whether business or private, it's also an opportune option for functions in the private room.
★★★★★
Food
▮
▮
▮
▮
▮
▮
▮
▮
▮
▮
Drinks
▮
▮
▮
▮
▮
▮
▮
▮
▮
▮
Service
▮
▮
▮
▮
▮
▮
▮
▮
▮
▮
Filippo L'Astorina, the Editor
Photos: Laura Denti

To book a table at Diciannove, 19 New Bridge Street London EC4V 6DB, call 020 7438 8052 or enquire here.