Culture
Food & Drinks
Restaurant & bar reviews
The Archduke in Waterloo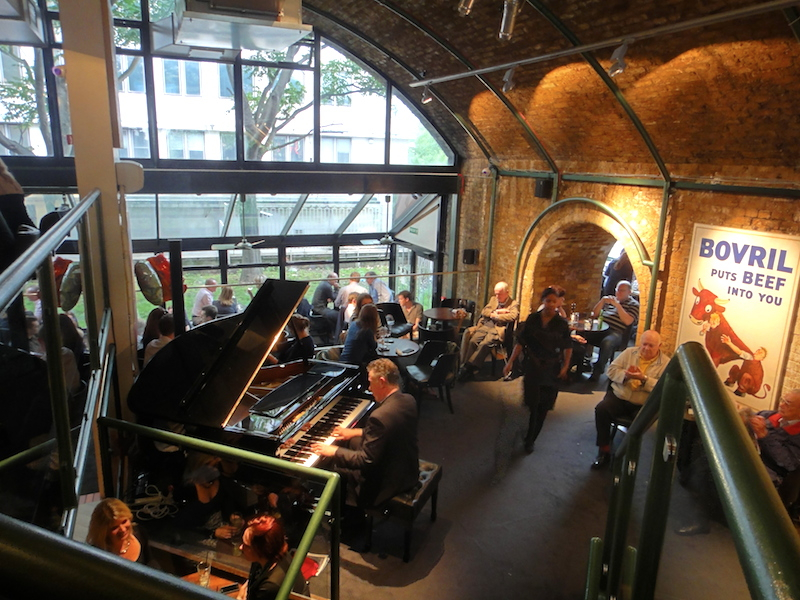 There's a variety of reasons that influence us when we book a certain restaurant. Even if it should be all about food, it's not always the case; it may be the atmosphere, the view, the live music – or just because you know they treat you better – that makes you choose where to go for dinner.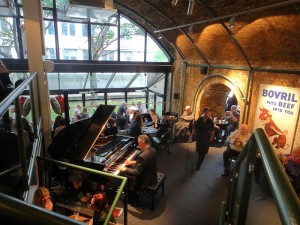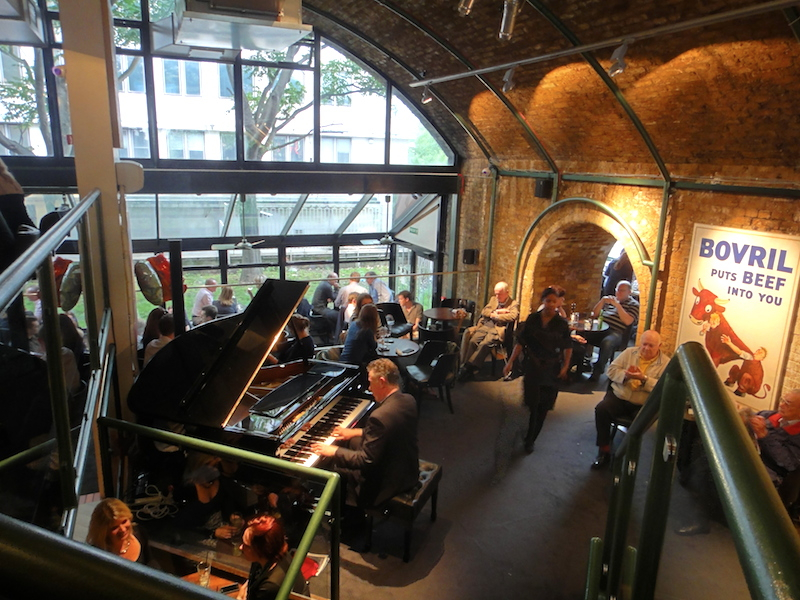 The Archduke is set in Waterloo, right in between the station and the Southbank Centre. It's an area for culture-driven people and so is this restaurant. With a peak of popularity pre and after the shows at the National Theatre and Royal Festival Hall, the vibrancy of this place makes it a good choice for either a catch-up with a friend or an informal business talk.
With amusing live jazz in the background, we start our dinner with King Prawns Chargrilled with Garlic Butter and Asparagus Spears with Poached Egg, Parmesan and Hollandaise Sauce. The prawns are pretty simple – and I expected them to be entire – whereas the asparagus are more satisfactory: look and taste fresh and fleshy, they make the dish complete. We had the courses with a glass of sweet Marlborough Sauvignon Blanc by Wairau River, from New Zealand, and a more defined and sophisticated Viognier by La Playa from Chile – respectively.

The selection of mains is more substantial: meat-wise there are six very inviting cuts of Scotch beef, from a 280g sirloin to a 600g côte de boeuf; on chargrill there's also a good offer of fish as well as lamb, chicken and burgers – again Scotch beef.
We go with a 400g T-bone (basically sirloin and fillet together) and the Roast Fillet of Sea Bass Served with Crushed Potatoes, Spinach and Tomato and Dill Cream. The cut is big, tender, tasty: it's a very good piece of meat, cooked medium rare as requested. The glass of Argentinian Malbec by ES Vino goes well with it.
Sides don't shine (it's a £30 dish after all…) but chips are of good standard. The seabass and the potatoes are a bit bland, with no defined flavours – it tells us that fish here is mainly an option for those who are not in the mood for meat.

Desserts are all very classic, we try the New York Cheesecake and Warm Chocolate Brownie with Vanilla Ice Cream. They are both quite delicious, especially the brownie with its hot and cold contrast and an intense chocolaty aftertaste.

The Archduke is where you want to go for a relaxed and lively meal before or after your visit at the Southbank Centre; there's the right music, right people and atmosphere for a pleasant dinner out. It might not be a place for foodies but it surely is a place for having a good time.
Filippo L'Astorina, the Editor
Photos: Taylor Smith (except 1)

To book a table at The Archduke, 153 Concert Hall Approach London SE1 8XU, call 020 7928 9370 or enquire here.