Culture
Music
Live music
Coldplay wrap up intimate Ghost Stories global tour at the Royal Albert Hall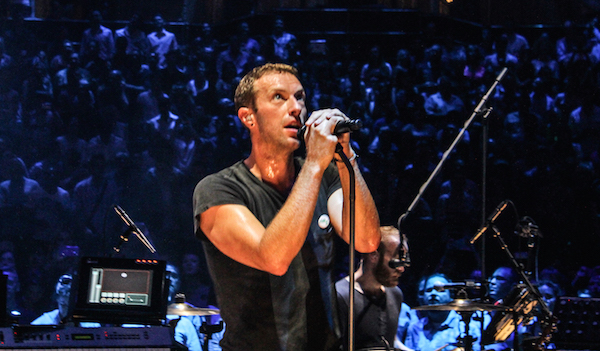 Coldplay's Ghost Stories received mixed reviews. Some say that Chris Martin is lacking inspiration and his recent divorce made him write a down-hearted album, others claim he's actually in great shape, penning authentic melodies like he used to when Coldplay were England's music sensation in the early 2000s.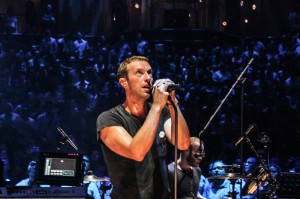 Everybody agrees on something: it's a very intimate album – and so is their show. Tonight they play at the Royal Albert Hall, one of the few London venues they haven't played in yet (if we do not count yesterday). The stage is very low, right in the middle of the arena, and the crowd is literally standing and dancing a few feet away from the band. A bit like U2's 360° Tour but pocket-sized.
It's always good to see something different from a band that took their last tournées to the world's greatest stadiums and arenas. This time it's different, there's a very personal element to it.
The tour started in the US in early March, headlining the first American iTunes Festival, and wraps up in London after just 14 dates.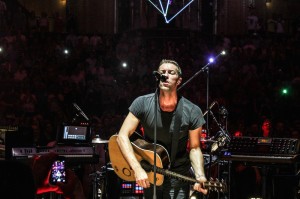 Always in My Head, the album's opener, immediately sets the mood for this summer night at the Royal Albert Hall. Chris Martin promises to deliver songs from every album and so they do, playing Charlie Brown, Paradise, Magic and Clocks. 
There are lit-up stars all over the venue, hanging from the ceiling and from some little dry trees; the vibe is magical. The band looks confident and relaxed, there isn't a song that the audience do not sing along to. However when a hit is particularly popular it's manifest: Viva la Vida makes every single member of the crowd jump, sing, dance, capture it on their phone and simply go crazy.
But all that glitters is not gold; these two concerts are the band's most expensive ever, with an average cost of £80 per seat. It's also their shortest set for a main tour date – just 18 songs – since ten years ago. Many hits were not played, Yellow and In My Place were particularly missed. Most of the jokes, including Chris Martin "forcing" shy guitarist Jonny Buckland to sing part of a song solo "as if it were an X Factor audition" were mechanically repeated throughout the tour at exactly the same moments in the set.
The show is a great spectacle and new songs Ink, True Love and A Sky Full of Stars are all excellent live. Everything is well crafted: the sounds, the songwriting, and Chris Martin sings them all impeccably. The least Coldplay-esque song, Midnight, is a revelation live and it shows how the band can evolve and perfect their most sophisticated shades.
Whether you are a fan of Coldplay or not, this a show that is hard not to be amazed by.
Filippo L'Astorina, the Editor
Photos: Filippo L'Astorina