Culture
Food & Drinks
Restaurant & bar reviews
Zen Sai in Camden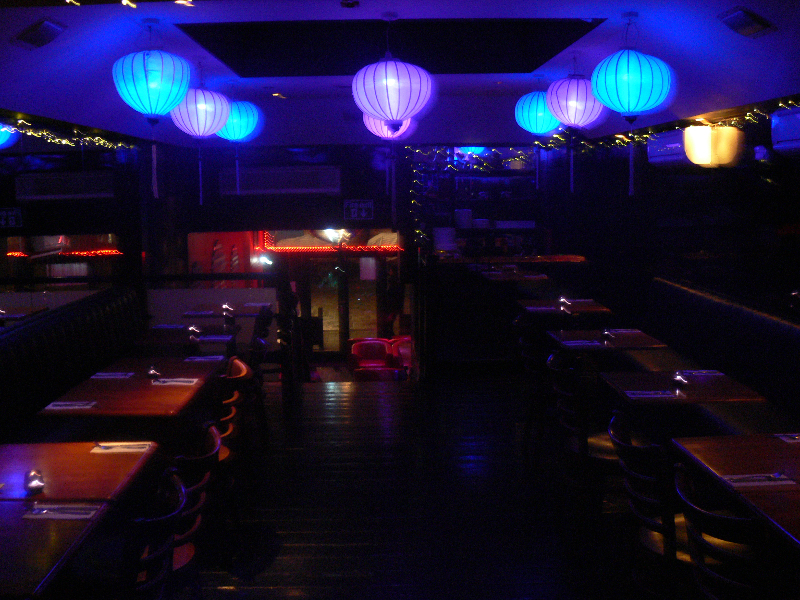 Located in the heart of the achingly cool Camden, Zen Sai cuts an impressively sleek figure. The Oriental art on the walls mingles with solid wood furnishings and a bar so dark that even the glorious summer sunshine couldn't pierce its shroud. If you were asked to guess where it was, purely from photos, the safe bet would be in central London. It has the polished yet ever so slightly edgy feel of a Covent Garden cocktail bar, an impression that doesn't change with a cursory glance at the drinks menu.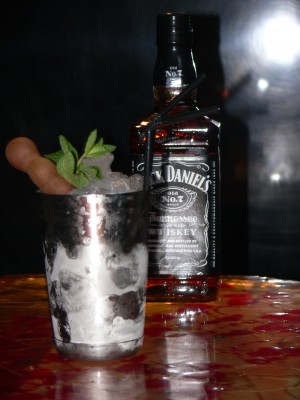 Some of the ingredients included in the cocktails would make you rather suspect this is one of those places that calls its barmen mixologists and garnishes everything with dill, for what seems like the sole purpose of bemusing the general public. A drink called Victoria's Garden arrived, as it to concern our suspicions. The name alone was alarming, sounding for all the world like like a luxury feminine hygiene product, but when we saw basil on the list of ingredients alarm bells began to ring. 
They stopped the minute the drink hit our lips. A concoction made with the aforementioned basil, gin, mint, cucumber and apple, it tasted of cool summer evenings spent in the shade. As cocktails go, it was superb: a refreshing twist on a Gordon's gin. A quick word to the mixologist revealed a down to earth philosophy that most bars at this price range could learn from. They focussed on building a core of strong, complementary flavours from high quality ingredients, without the frills. The result is simple, yet stunning.
Food has always been a bit of a weak point for Zen Sai. It's been distinctly average at times, and not a patch on their cocktails. The launch of their new menu was meant to rectify this and a onion bhaji with cool, garlicky raita got things off to a solid start. Tikka skewers were rich with honey and spice, if a little sweet. The satay suffered from the same problem: lacking a real fiery chili kick to balance out the peanut base. Done right, a good satay can be a thing of beauty but this was missing that vital bit of heat. Our dining experience was concluded with some meltingly tender chicken skewers, which again were just a little lacking in spice.
A mixed bag then, although certainly an improvement on past showings. The reluctance to add serious heat is understandable from a restaurant that is going from anglicised pan Asian food, but a little more bravery with the chili really wouldn't go amiss. At £4-6 for a side and most mains costing under £10, that slight lack of intensity is all that's stopping Zen Sai from becoming an unmissable nightspot. As it is, it'll have to settle for simply being Camden's hidden gem.
Daniel Masters
Zen Sai is open Tuesday to Friday from 5pm to 2am, and Saturday and Sunday from 12pm to 2am, for further information visit here.