London Film Festival 2015
<!— One of actual post titles —> Elephant Days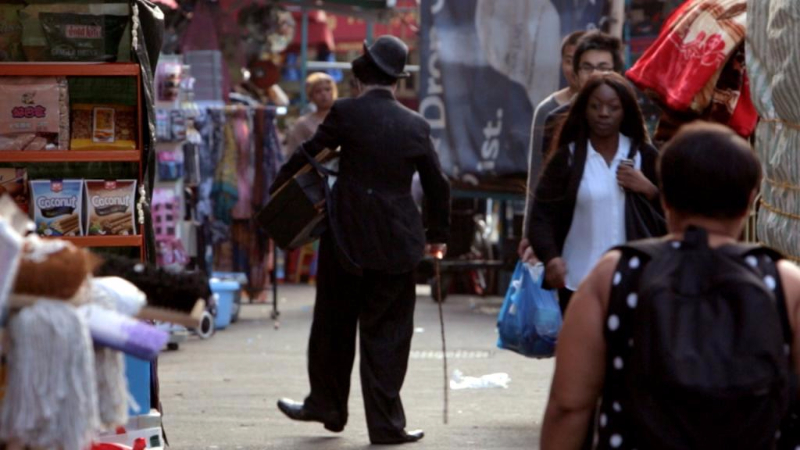 In the midst of the July release of their fourth album Marks to Prove it, British band The Maccabees present Elephant Days: a documentary exploring the diverse area of Elephant and Castle, and the lives of its people who helped inspire the music. Directed by James Caddick and James Cronin, it is a stirring documentary which reflects well on this oft-ignored area of central London, all backed by a superb soundtrack.
Located in an Elephant and Castle studio for a year writing songs for their new album, The Maccabees found themselves inspired by the people and area surrounding them. The subsequent film to accompany the album is therefore made up of two main elements: one depicting the process of song writing, recording and the unique way in which the band creates music, and the other telling the stories of a few standout members of the Elephant and Castle community.
While it is fascinating and even enchanting to watch talented musicians work at their craft, the homage to the people of Elephant and Castle is easily the best aspect of the film. Backed by songs taken from Marks to Prove it, it cannot help but give the impression that it may be better off focusing solely on the stars of the community, and featuring the band purely via soundtrack. Next to inspirational stories such as a basketball coach attempting to bring his team to the top against all odds, or a couple that desperately want to save London's trees and create community gardens, the journey of an already successful band attempting to make some new hits can't help but seem a little weak in comparison.
Yet without doubt Elephant Days makes for entertaining viewing that is just as alternative as the band that commissioned its release. It tells stories of the everyday lives of some very interesting and likable characters who would otherwise be overlooked, much like the area in which they reside. It is respectable, feel-good filmmaking, which is even more commendable considering its source. While its motives may be more sales orientated than art for art's sake, it is nevertheless a great tribute to modern day Elephant and Castle and the people that make up its spirit.
Sarah Sutton
Elephant Days does not yet have a UK release date.
For further information about the 59th London Film Festival visit here, and for more of our coverage visit here.
Watch the trailer for Elephant Days here: