Culture
Cinema
Movie reviews
<!— One of actual post titles —> The Hunger Games: Mockingjay – Part 2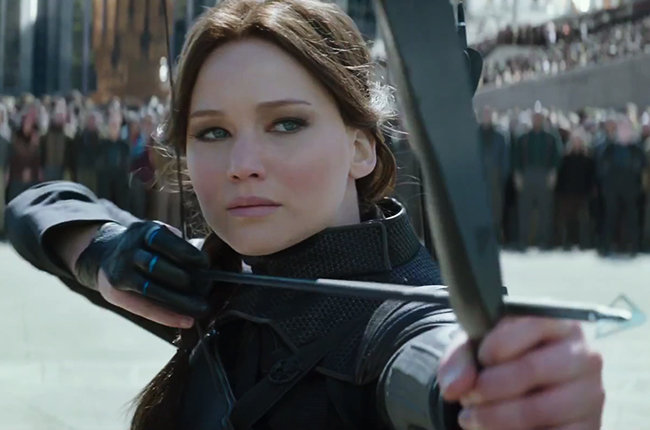 The fifth and final cinematic instalment of the Hunger Games book trilogy is set to hit movie theatres later this month, bringing with it the promise of an epic final chapter to Suzanne Collins's book series which has left teenagers and adults alike hooked since its initial release in 2008.
Returning to the dystopian world of Panem, The Hunger Games: Mockingjay – Part 2 resumes where Part 1 so unsettlingly ended, with young protagonist Katniss Everdeen (played by Jennifer Lawrence) facing the consequences of war in personal relationships, and the manipulations of a corrupt regime under tyrant President Snow. Building on its predecessor, this is a film that carries all the elements of conflict intelligently, with rebellion, political intrigue, defiance and propaganda prominent within the story.
Despite the anticipated promise of an action-fuelled finale, the story is of a much slower and unhurried pace than one might expect, with action scenes few and far between. Instead, these are positioned in between moments that allow for the characters to develop substantially, with performances that delve into the psychologies of the film's heroine and of her love interest, Peeta (Josh Hutcherson).
When the action does come, however, it's well worth the wait, adding tension and leaving the audience anxious and claustrophobic, inviting viewers to experience the desperation and determination to rise against the sadistic inventions of those in power. Colour grading adds further atmosphere throughout, with cold, gray tones creating a clinical, desolate environment consistent with the emotions and situations of the characters.
Director Francis Lawrence has successfully captured the themes so integral to the books, creating a mature and well-considered adaptation to the story. Sleek, stylish and with enough special effects to keep action-lovers entertained, this final instalment is likely to keep general viewers satisfied. For hardcore fans, however, more consistent levels of action and a faster pace might encourage a more well-received response.
Rasha Barazi
The Hunger Games: Mockingjay – Part 2 is released nationwide on 19th November 2015.
Watch the trailer for The Hunger Games: Mockingjay – Part 2 here: