Culture
Music
Live music
<!— One of actual post titles —> Deep Purple at The O2 Arena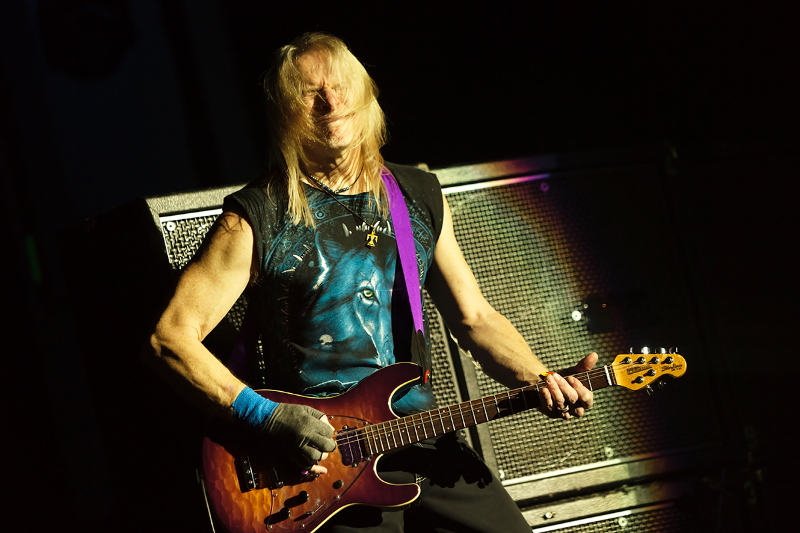 Gracing London with their presence for one night only, as part of their 2015 European tour, Deep Purple prove beyond any doubt that they are still able to rock with the best. From the first seconds of the opener, Highway Star, the band are almost exhausting in their intensity, delivering a sound and light show that's shamelessly over the top, yet theatrical enough to be perfect for a large venue like the O2. Lead singer Ian Gillan's voice may not pack the same punch it once did, but it's very clear that his passion has hardly diminished.
The band storm through a setlist replete with classics from throughout their lengthy career, including Space Truckin' and Perfect Strangers, as well as several indulgent instrumental solos in which band members show off their musical credentials to the audience's adoration. No proof is needed that Deep Purple has earned its place in the British pantheon of classic rock, but it's always entertaining to watch masters at work. Inevitably, the set culminates with perennial standard Smoke on the Water, comfortably putting bedroom rockers around the world to shame.
Deep Purple return for their well-earned encore with Hush, taking every note and beat in their stride with unwavering passion and flare. After a full seven minutes of extreme jamming, they take the pressure off with a virtuosic bass solo and finish the set with Black Night, delivering a spectacle worthy of such a historic band. No one can accuse Deep Purple of losing enthusiasm over time; more than 45 years on from their debut album, they're still able to keep the crowd on their feet.
James Ager
Photos: Guifré de Peray
For further information about Deep Purple and future events visit here here.
Watch the video for Perfect Strangers here: