Culture
Cinema
Movie reviews
<!— One of actual post titles —> Goodnight Mommy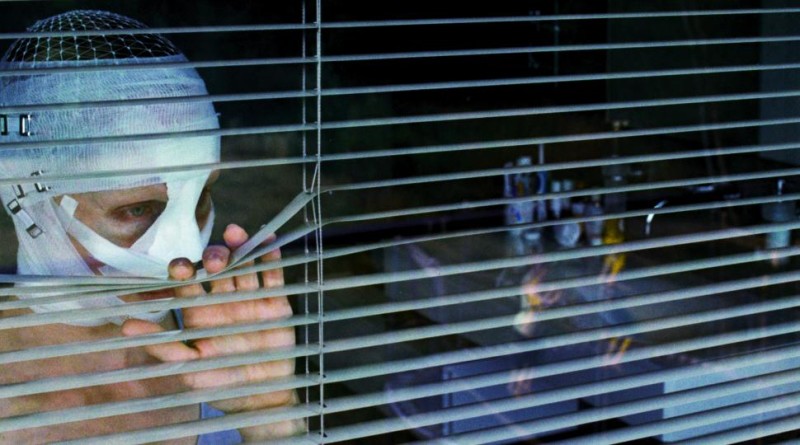 One of the most interesting Austrian films of recent times, Goodnight Mommy takes its viewers on a roller-coaster of eerie and disquieting events. Co-directed by Veronika Franz and Severin Fiala, it deals with the relationship between physical danger and the nightmarish products of the mind.
Twin boys Elias and Lukas welcome their mother home after she undergoes reconstructive surgery. With her face wrapped in bandages, her appearance unsettles the children. They notice that her general attitude towards them has changed: she is distant, she sets strict rules and treats them harshly. In the large, sterile countryside house they occupy, they are completely isolated from the world and silence reigns. It is the perfect breeding ground for tensions to grow and fester. The boys' relationship with their mother becomes so strained that they begin to suspect she is not their mother at all. Suspicion turns to fear, which leads to furtive investigations and finally rebellion. The cat and mouse game becomes more violent at every turn and a twist in the story at the end challenges the viewers' perspective while also adding depth to all previous events.
Goodnight Mommy is a psychological thriller rather than a fear-inducing horror. While it nods to horror film tradition by including a number of typical elements of the genre, the film is principally concerned with mental and emotional turmoils. Towards the end, it can appear to be nothing more than a succession of episodes of crude violence, but the outward brutality, which is extreme at times, evidently seeks to highlight the inner scars of the characters. It invites the audience to consider the grave psychological implications of deep trauma. And while the final twist is somewhat predictable, by that stage it becomes clear that the intent is not to shock with the storyline, but rather to create suspense and provoke unease.
The film is beautifully shot and alternates between raw images of cruelty and aesthetically pleasing frames. Due to its graphic content, it is  not easy to watch. The audience will want to look away at times, but this is an indicator of the directors' ability to successfully transmit the tension and transform the viewing into a physical experience – it is nevertheless gripping from beginning to end. The story's strength lies  in the way it questions the boundaries between physical reality and what takes place in the mind. Perhaps the most frightening element is the impossibility of distinguishing between truth and paranoia, and the awareness that the uncertainty may remain unresolved.
Mersa Auda
Goodnight Mommy is released nationwide on 4th March 2016.
Watch the trailer for Goodnight Mommy here: