Culture
Music
Live music
<!— One of actual post titles —> Rodrigo y Gabriela at Under the Bridge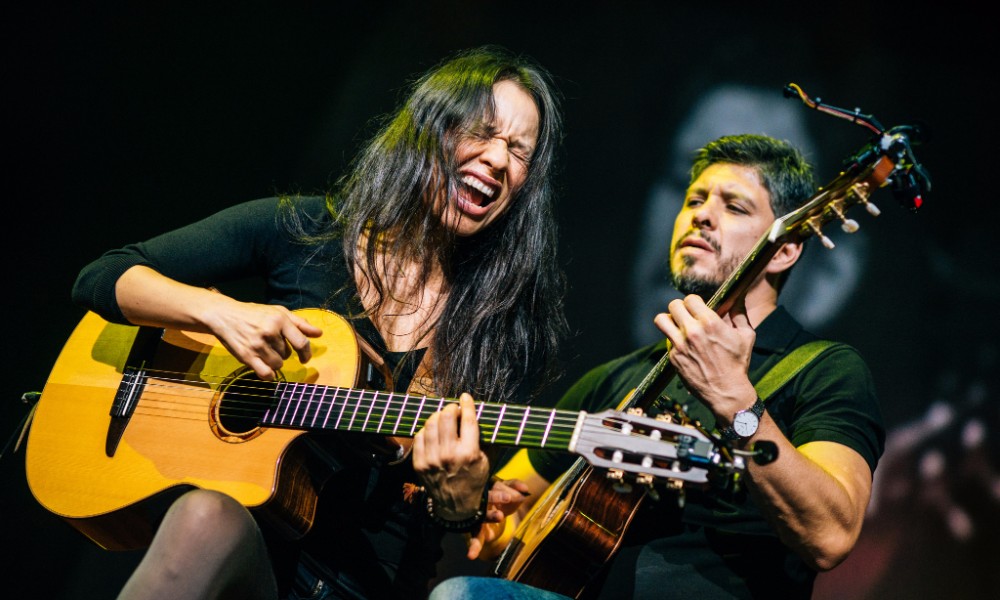 Crowds ventured underneath the Chelsea football stadium last night to attend a secret gig at Fulham music venue Under the Bridge. Before Rodrigo y Gabriela even took to the stage, the excitement emanating from the audience had reached impressive heights, and their anticipation was wholly justified. The Mexican duo performed for almost two hours with incredible energy and mind-boggling talent that had observers cheering from the very start.
During well-deserved pauses, the musicians spoke about their history and future projects, humbly describing how far they had come and supporting this with performances that were full of life and unbelievable guitar skill. The duo weaved through a mesmerising set, which consisted of both older and well-loved compositions to newer and more experimental songs. The performance concluded with a karaoke session where the audience revelled in Rodrigo y Gabriela's renditions of Prince's Purple Rain and Radiohead's Creep.
The musicians displayed perfectly matched talents, alongside the dynamism and vigour that they have taken from their heavy metal days. Alongside exciting musical performances, the duo's charming personalities shone through; they joked and chatted with the audience and even invited fans onto the stage to dance. This friendly atmosphere in an intimate venue, coupled with the band's intense music, certainly made the evening one to remember.
Rodrigo y Gabriela have enjoyed a rapid rise to fame since the early 2000s and the pair are not slowing down. They will be kick-starting their next tour on their home turf in Mexico and will go on to take their impactful shows to a number of different countries. In July, the band will be gracing the London live music scene again at the London Palladium. After a remarkable evening at Under the Bridge, an outing in this larger venue is sure to be just as energetic – a definite must-see.
Laura Ewing
Photo: Kmeron
For further information about Rodrigo y Gabriela and future events visit here.
Watch Rodrigo y Gabriela perform Tamacun at Glastonbury 2014 here: