Culture
Cinema
Movie reviews
<!— One of actual post titles —> Robinson Crusoe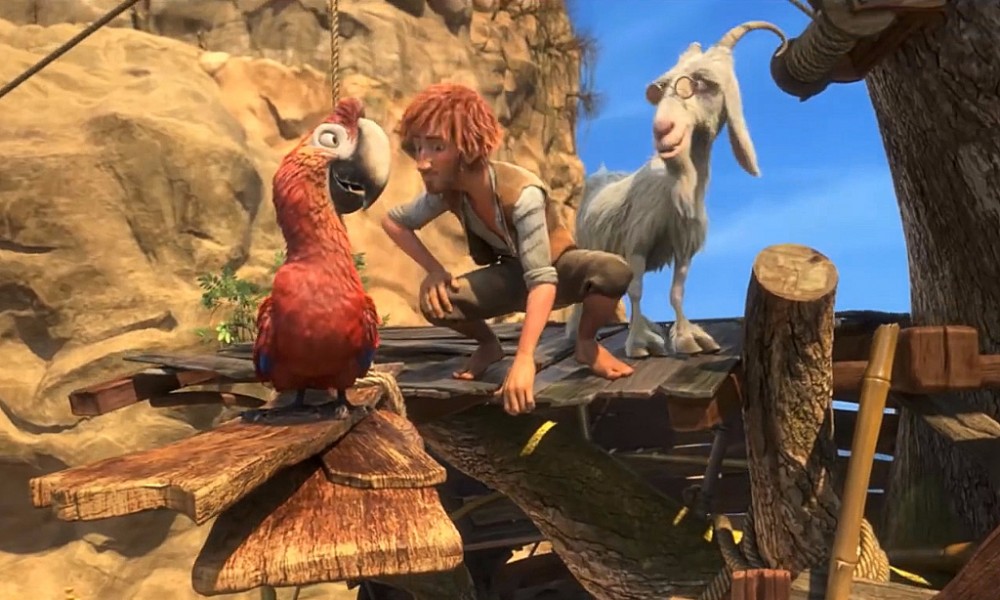 Studiocanal and nWave Pictures introduce a kid-friendly version of Daniel Defoe's most famous fictional adventurer, Robinson Crusoe. Aimed at an audience of aged six or younger, Robinson Crusoe includes the same spirited adventures as the beloved novel, but leaves out the cannibals, murders and slave trading to suit the little ones.
Robinson Crusoe, a lanky, inexperienced sailor, is shipwrecked on an uninhabited island – uninhabited by humans that is. The island is home to many exotic species living harmoniously, one of which is the unlikely narrator of the story, a chatty and curious parrot named Mak. Unlike his other animal friends, Mak is preoccupied with the possibility of a world outside their tiny island and sees Crusoe as his ticket out of there. Crusoe, after much struggle, realises his only hope to survive is with the help of Mak and the other animals, and they soon work together to construct a home. Their harmony is thwarted by two savage cats who threaten to ruin what they have built.
Though the plot is very simple and straightforward, having a centuries-old story told through the eyes of animals rather than Crusoe himself offers an interesting twist. This is indeed a product of children's storytelling but an effective one nonetheless. Though the varied species on the island appropriately reflect how exotic and untamed it is, the plethora of different accents assumed by the characters is a little distracting and odd.
The use of 3D animation livens up the rather flat narrative. Belgian nWave demonstrate a firm grasp on the technology, as the 3D effect serves as an enhancement rather than a flourish. Children will enjoy the spectacle and creativity of the film, particularly as exotic creatures race down an aqueduct that looks like the world's coolest water slide.
Dominique Perrett
Robinson Crusoe is released nationwide on 6th May 2016.
Watch the trailer for Robinson Cruseo here: