Culture
Cinema
<!— One of actual post titles —> Tale of Tales premiere: Salma Hayek, Toby Jones, Bebe Cave, Stacy Martin and Matteo Garrone on the red carpet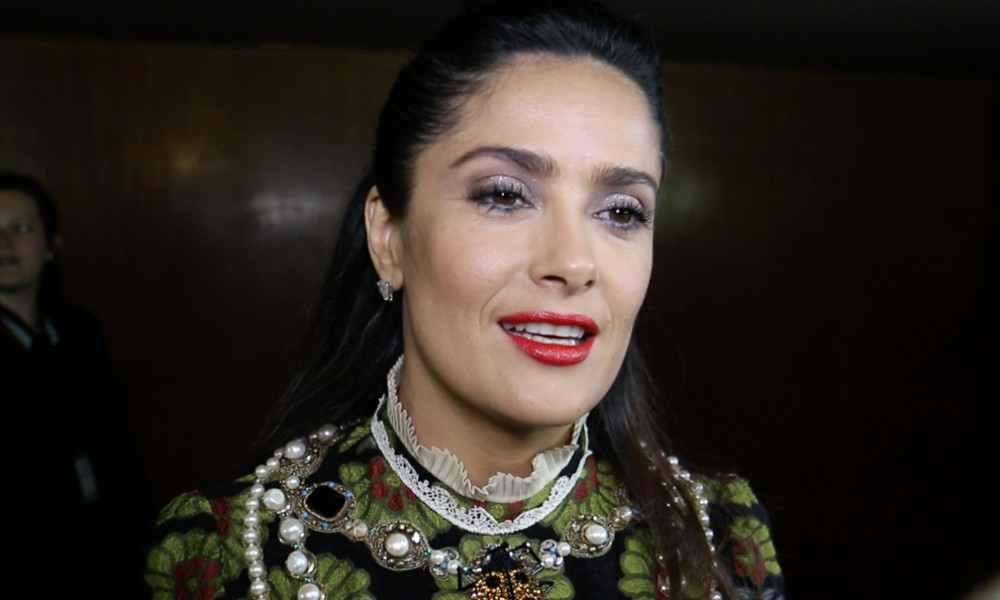 Last night the stars were out at Mayfair's Curzon cinema for the première of dark fantasy flick Tale of Tales. The film is a loose adaptation of three 17th century Italian fairy tales, approached from the point of view of the women. We stopped by to catch up with some of the stars.  
Oscar-nominee Salma Hayek plays the Queen of Longtrellis, who goes to extreme and dangerous lengths in her desperation to have a child. The actress, looking appropriately regal, told us how the female-centric themes in the three tales convinced her to take the role, and what she learns from her daughter every day.
Director Matteo Garrone spoke about desire and obsession as a central theme in his work, and what he thinks of the costant Tim Burton comparisons.
London-bred Bebe Cave, who's received rave reviews since last year's Cannes, explained what it was like working with such an experienced cast, and how her character's story has a feminist twist that keeps the fairy tale modern. 
Also in attendance was Toby Jones, who talked about his character's relationship with the flea, and whether he gave acting advice to his much younger costar, Bebe Cave. TV audiences will soon get to see more of the acclaimed actor, as he will play a villain in the fourth series of BBC One's Sherlock. 
We also had a chat with model-turned-actress Stacy Martin who shared with us her fascination for fairy tales, and with Shirley Henderson on working with director Garrone and shooting Bridget Jones's Baby with Renée Zellweger.
Laura Kramer 
Videos: Filippo L'Astorina

Tale of Tales is released nationwide on 17th June 2016.