Culture
Cinema
Movie reviews
<!— One of actual post titles —> Rogue One: A Star Wars Story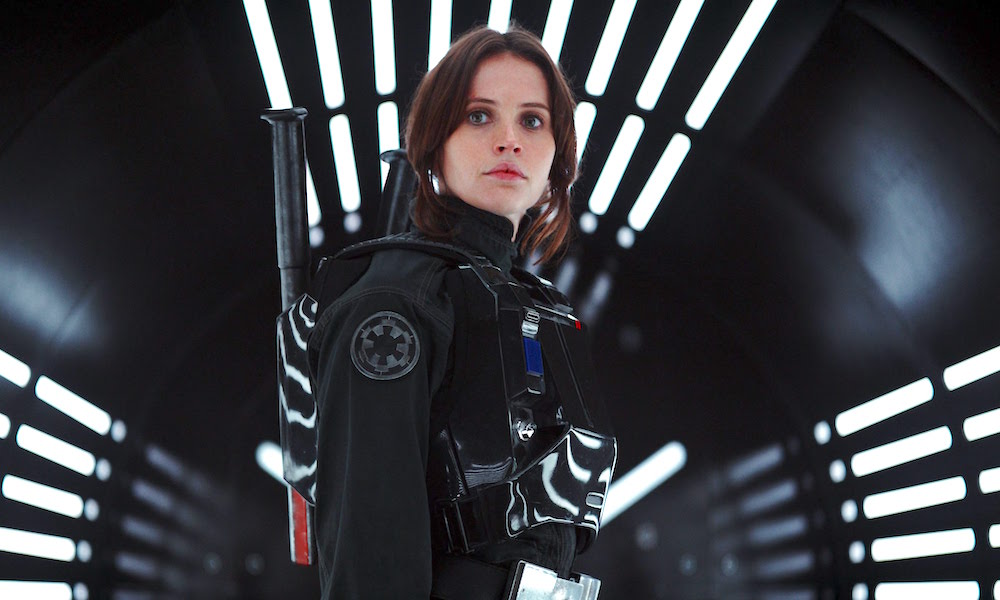 Things have completely changed for Disney since the acquisition of Marvel (2009) and Lucasfilm (2012), turning the media company into the world's biggest studio. Of the five top-grossing movies this year, the first four all have the Walt Disney stamp. Rogue One is the first official Star Wars picture that does not belong to the main timeline. The person appointed to expand on the iconic George Lucas epic is Kathleen Kennedy, brand manager of the franchise and the producer of some of the most successful film series: Back to the Future, Indiana Jones, Jurassic Park, as well as the majority of Spielberg's works. There wasn't a noble cause behind the new trilogy of Star Wars but the idea of moving forward with the story was exciting for every fan; however, how necessary is to expand this galaxy in new directions? When is it too much of a stretch?
Rogue One tells the story of Jyn Erso (Felicity Jones), the daughter of the scientist (Mads Mikkelsen) who worked on the development of the Death Star. Erso, who learnt self-reliance in her teen years after director Orson Krennic (Ben Mendelsohn, the villain) forcefully separated her from her parents, will join a Rebel Alliance unit in the hope of sabotaging the completion of the planet-annihilating weapon.
Jones keeps the same expression on for the entire length of the movie – the opposite of Daisy Ridley in The Force Awakens – but it works; Mendelsohn is a great choice for a mid-ranking villain and, overall, the several cameos from the original characters, human or otherwise, make Rogue One extra special. Sadly, the potential of playing with a loosely connected parallel universe is a powerful device that hasn't been fully explored: without the limitations of being an official episode there could have been much more than the usual girl-becomes-leader, desert landscapes, rebellion raids, pilot close-ups, laser weapons, villain with a cape (now white), nods to the Force and so on.
During the first hour of the film it's hard to say how much of the input of Gareth Edwards can be seen on screen: in these huge "new Disney" productions there's very little room for directors to stand out. However, the technical team should be praised for the set design and score (Michael Giacchino, in record time) consistency with the Star Wars world – the attempt, though, of coming up with a new but similar main title theme is rather clumsy.
Tony Gilroy's contribution to the screenplay makes it more solid than the The Force Awakens, and in the last ten minutes Edwards's personal touch finally emerges. It might not be marketed as a proper Star Wars but it actually is, they just were running out of numbers at Lucasfilm.

Filippo L'Astorina, the Editor
Rogue One: A Star Wars Story is released nationwide on 16th December 2016.
Watch the trailer for Rogue One: A Star Wars Story here: