Culture
Theatre
<!— One of actual post titles —> Beware of Pity at the Barbican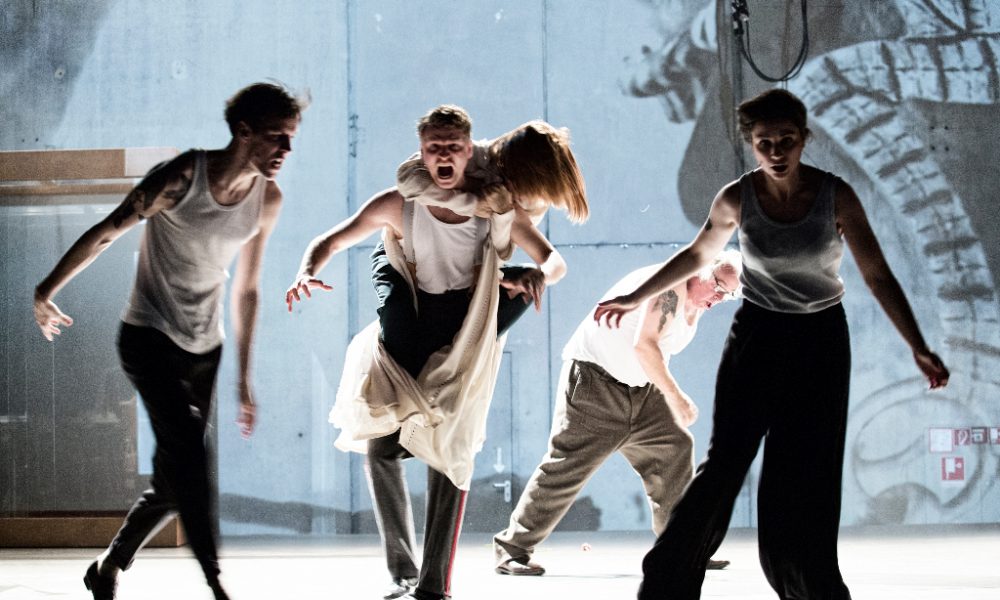 In this co-production by Complicite and Schaubühne Berlin, the script is the lifeblood, taken directly from the book on which it is based. Stefan Zweig's Beware of Pity, published in 1938, is full of the psychology of disillusionment. It's adapted and performed here in its original German with English surtitles.
Our protagonist Anton Hofmiller narrates his encounter with the wealthy Kekesfalva and his crippled daughter Edith. Hofmiller is well-meaning, a little vain and debilitatingly naïve. Myriad characters, blurring his tortured conscience and his memory, take turns to realise his jumbled reverie. It's one of fatalistic misery, as one misjudged gesture snowballs into many until he finds himself in an impossible situation. The bookending images of Franz Ferdinand's blood-spattered jacket, a domino in the events leading to the First World War, serve to mirror the doom-laden inevitability of Hofmiller's predicament.
The German language is emphatic and rich with character but the fast-paced swapping of lines and the audience's reliance on the surtitles are a little alienating. But perhaps that is what pity is; it hasn't the intimacy of empathy, but instead holds its subject at arm's length.
Choice extracts from the novel are presented. There's a sublime moment when, basking in the benevolence of his own good deed, Hofmiller thinks, "I was God that evening".
The story's psychology is allied by the mise en scene: multimedia effects lend themselves to skilfully crafted moments that feed the overarching atmosphere and culminate in a great crescendo of an ending. The stage is dotted with microphones and instruments as the cast flits between them. A giant screen forms a cyclorama that provides abstract commentary on the action: a closeup of tensely folded hands; the silent footage of a ballerina spinning en point to coincide with Edith's crooked hobbling onstage. In moments of sweeping cinematography, actors hold a small camera up to their faces, projecting themselves x1,000 onto the screen behind.
Little details enrich the play: the reigning pitch black during a pivotal scene in Edth's bedroom; a scream as a letter is opened; Edith's white dress pulled gently from her as she kneels to pray, and made to rise like a graceful and able-bodied ghost.
A perfect marriage of theatrical experimentation and an evocative novel, Beware of Pity evokes our awe, our disgust and our pity too.
Laura Foulger
Photo: Gianmarco Bresadola
Beware of Pity is at the Barbican from 9th until 12th February 2017, for further information or to book visit here. 
Catch it yourself. Beware of Pity is being live-streamed from the Barbican at 3pm on Sunday 12th February. The video will be available for two weeks.
Watch the live stream of Beware of Pity from 12th until 26th February here:
Watch the trailer for Beware of Pity here: