Culture
Food & Drinks
News & features
<!— One of actual post titles —> London Food Month 2017 launch: Grace Dent tells us all about the ultimate food festival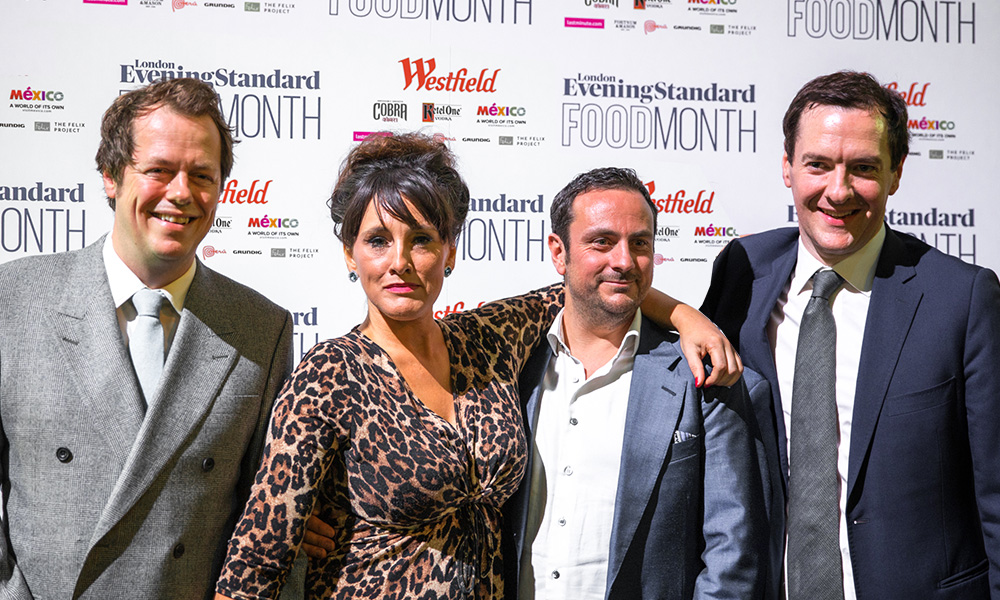 Sometimes, the numbers speak for themselves. Over 400 events and 40 Michelin stars will be involved with the inaugural London Food Month, which will finally be kicking off on Thursday. Last night we went to the official launch at Banking Hall in the city where co-directors Grace Dent and Tom Parker Bowles, and the London Evening Standard editor George Osborne officially presented the event.
The much anticipated month-long festival of food is shaping up to be epic in every sense of the word. The brainchild of critic Grace Dent, it's a city-spanning event that will encompass everything from fine dining to street food, highlighting the best of the capital's chefs regardless of their stature.
One of the most talked about events is the opening of the Night Market. Sitting in the beautiful location of Perks Field, Kensington, Londoners will be praying for the summer sun to come out a little early so they can enjoy all the delights. Look forward to dishes from the likes of Ceviche and Salt Yard, washed down with copious amounts of espresso martinis to keep you going late into the night. Elsewhere, there are special dinners at Lyle's, St John, Fortnum and Mason, Le Gavroche and many – many – more.
If that wasn't enough, legendary chef Massimo Bottura will be bringing his Refettorio project to London. Teaming up with food waste charity, The Felix Project, Bottura will serve up great lunches to the needy using waste produce. That would be exciting enough – Bottura has been repeatedly recognised as one of the world's finest chefs – but the Italian maestro is also bringing in a number of acclaimed guests. Alain Ducasse, Michel Roux Jr, Brett Graham, Ashley Palmer-Watts, Jason Atherton, Claude Bosi, Clare Smyth, Monica Galletti, Douglas McMaster, Angela Hartnett, Daniel Boulud, Lee Tiernan and Nuno Mendes will all feature throughout the event.
There are so many events going on in fact, that many diners are finding it all a little overwhelming. That's why we caught up with a number of the city's culinary influencers, including Grace herself, during the LFM launch party. If you're still in need of guidance after that, our very own guide to LFM will be published on 1st June.
Daniel Masters
Photos and videos: Filippo L'Astorina

Watch our interview with Marie Claire's food editor Laura Jackson here: