Culture
Music
Live music
Madness at the O2 Arena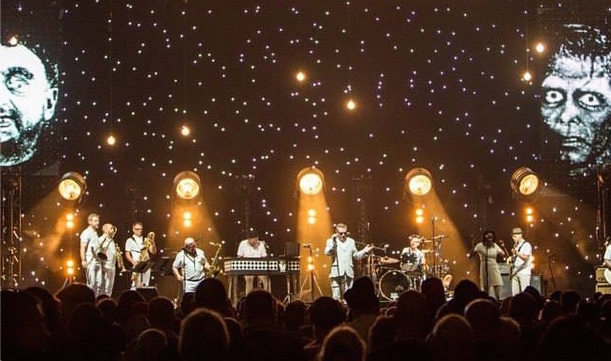 Madness have always been fascinating: they have anthems that seem to last forever but also slightly border on the novelty, perhaps not helped by that fact that the majority of their fans seems to be fancy dress-wearing dads. Tonight the ska legends have chosen to scale the prestigious O2 Arena, a daunting challenge to some, and the crowd is jam-packed with fez-wearing tipsy 40/50-somethings eagerly awaiting the arrival of their heroes.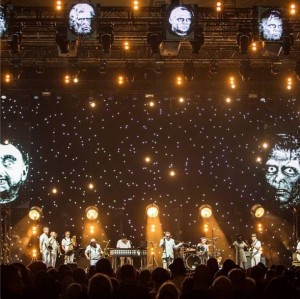 Support act Scouting for Girls do their best to rile up the already impressively packed crowd but unfortunately fail to ignite much excitement, as once you've heard one of their songs you've basically heard them all. The band seem to have overstayed their welcome as novelty pop rockers with the highlight of their set coming during the final part of She's So Lovely, with the guitarist accidentally dropping his instrument, much to the amusement of everyone in the audience. It says something when the recorded songs being played through the sound system between bands get a more enthusiastic response than anything the support band can produce and, unfortunately, this was the case tonight. Madness, however, have no such trouble sparking the lively crowd. Starting with Night Boat to Cairo, the O2 Arena is a sea of skanking swingers dancing to every single note. The stage is not only a visual treat of flashing films accompanying the music but also stunning platform that the band pours all their energy into.
The night is a celebration of sound as the collective effortlessly move through their catalogue of hits, belting out classics like My Girl, The Last Rag and Bone Man and Love Struck with contagious passion. The sound is pristine as the arena is the perfect stage for delivering crisp rich music that is eaten up by everyone in sight; from Suggs' singing to Mike's keyboard playing to Thompson's saxophone interludes, everything is spot on.
The final part of the set moves up the gears and rolls back the years with the biggest anthems, forcing everyone to their skanking feet. The visual accompaniment of mini-film stories matching each song is continued and acts as the perfect partner to the live playing, producing an amazing visual spectacle. Must Be Love, Our House, House of Fun and Baggy Trousers make up the most perfect end to the night and show that Madness' anthems will never age. Tonight destroyed any lingering doubts about the band's status as a legendary act, as Suggs and the boys showed that Madness deserve to be a proud part of British musical history, and that they can still pull off a live show that could go toe-to-toe with any modern act.
Keir Smith
For further information about Madness and future events visit here.
Watch the video for Our House here: