Culture
Cinema
<!— One of actual post titles —> The UK Critics' Circle Film Awards 2016: Interviews with Kate Winslet, Kenneth Branagh, Maisie Williams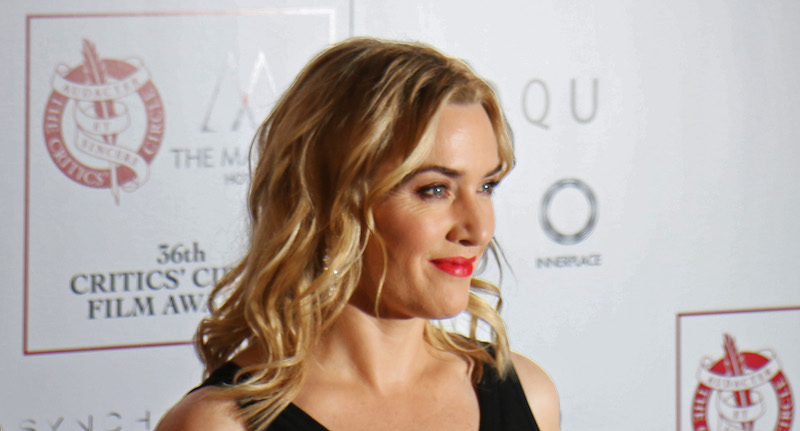 The Critics' Circle Film Awards, one of the most acclaimed ceremonies of the awards season, welcomed some of the biggest names in cinema at the May Fair Hotel. From film and documentary of the year to best actors and directors, the event recognised and praised the best in the industry. As the stars made their way down the red carpet, we chatted with them to get an insight into their accomplishments and their excitement for the night.
Receiving the Dilys Powell Award for Excellence in Film, actor Kenneth Branagh expressed how honoured he was about the award and his current work with theatre. Following Alan Rickman's recent passing, Branagh talked about his experiences meeting the talented actor and paid tribute to his wonderful works.
It was a big night for prominent English actress Kate Winslet. After a successful year of renowned films and nominated for three awards that night, Winslet told us how thrilled she was to be there. Despite being an experienced and well-respected actress, she admitted that the nerves and the buzz from being nominated for awards never dies. In addition, when asked about Titanic co-star and fellow Academy Award-nominee Leonardo DiCaprio and his new film The Revenant, she shared how proud she was of him.
Having starred in Bond films, Mrs Brown and Philomena to name a few, the event's guest presenter, Dame Judi Dench posed for photos with her partner.
The ever-so talented young actress, Maisie Williams took time to speak to us about her new film, The Falling, and expressed how excited she was for the night. Having worked with Game of Thrones and Doctor Who, she talked about the differences between starring in films and TV shows, and shared some exciting details about future projects.
Equally passionate and bubbly, co-star Florence Pugh gushed about how honoured she was to be nominated for Best Young Performer alongside Williams.
Leading the way with seven nominations, producer of Carol, Stephen Woolley shared the importance of the film and shared the challenges faced during the production process.
Acclaimed documentary, Amy also received a lot of praise, as filmmaker Asif Kapadia told us how the film showed a totally different side to legendary singer, Amy Winehouse. Nominated alongside Amy was Signe Byrge Sorensen's The Look of Silence – a documentary looking into the Indonesian genocides, an important and eye-opening film, according to the excited producer and director.
John Maclean, breakthrough filmmaker and director of Slow West, chatted to us about his experimentation with the Western genre and his personal inspirations.
With so many wonderful films and talented individuals, the event was a success, and a great way to celebrate and honour the best in the industry.
Naomi Schanen
Videos: Filippo L'Astorina
Kate Winslet remembers Alan Rickkman as she receives Supporting Actress award:
Judi Dench presents Excellence in Film award to Kenneth Brangh:
Maisie Williams' acceptance speech for Young Performer of the Year:
The full list of winners for the 36th UK Critics' Circle Film Awards:
FILM OF THE YEAR: Mad Max: Fury Road
BRITISH/IRISH FILM OF THE YEAR: 45 Years
FOREIGN LANGUAGE FILM OF THE YEAR: The Look of Silence
DOCUMENTARY OF THE YEAR: Amy
ACTOR OF THE YEAR: Tom Courtenay — 45 Years
ACTRESS OF THE YEAR: Charlotte Rampling — 45 Years
SUPPORTING ACTOR OF THE YEAR: Mark Rylance — Bridge of Spies
SUPPORTING ACTRESS OF THE YEAR: Kate Winslet — Steve Jobs
DIRECTOR OF THE YEAR: George Miller — Mad Max: Fury Road
SCREENWRITER OF THE YEAR: Josh Singer and Tom McCarthy — Spotlight
BRITISH/IRISH ACTOR OF THE YEAR: Tom Hardy — Legend, London Road, Mad Max: Fury Road, The Revenant
BRITISH/IRISH ACTRESS OF THE YEAR: Saoirse Ronan — Brooklyn, Lost River
YOUNG BRITISH/IRISH PERFORMER OF THE YEAR: Maisie Williams — The Falling
PHILIP FRENCH AWARD FOR BREAKTHROUGH BRITISH/IRISH FILMMAKER: John Maclean — Slow West
BRITISH/IRISH SHORT FILM OF THE YEAR: Stutterer — Benjamin Cleary
TECHNICAL ACHIEVEMENT AWARD: Ed Lachman, cinematography — Carol
DILYS POWELL AWARD FOR EXCELLENCE IN FILM: Kenneth Branagh