Culture
Cinema
<!— One of actual post titles —> Love and Friendship premiere: Kate Beckinsale, Whit Stillman, James Fleet and Morfydd Clark on the red carpet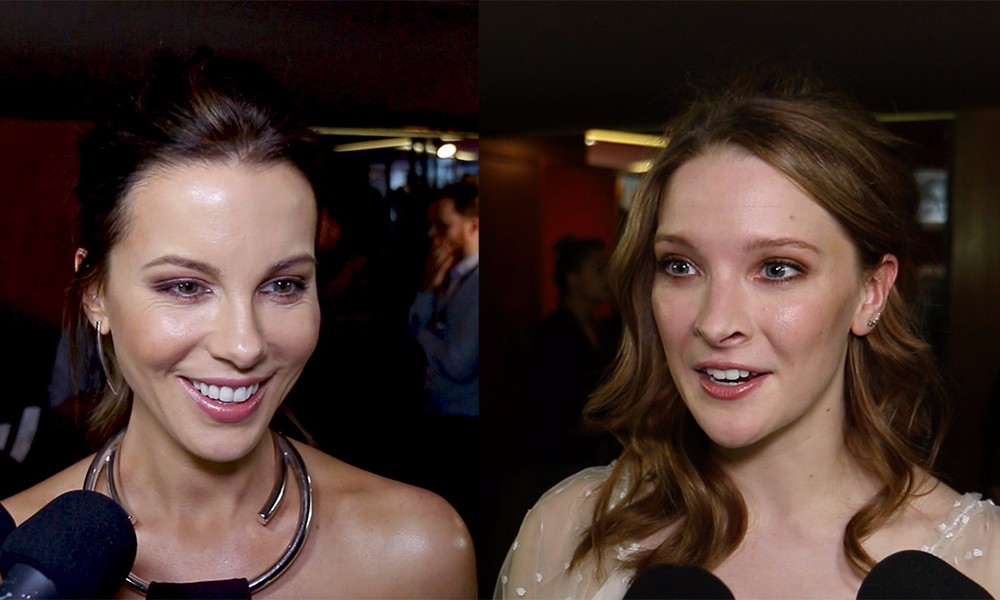 The sun was shining as the talent of Love and Friendship piled into the Curzon Mayfair to celebrate the London première of director Whit Stillman's adaptation of the Jane Austen classic.
Kate Beckinsale plays the intimidatingly quick-witted Lady Susan, who comes to stay with her late husband's family whilst she tries to procure a financially suitable match for her daughter. Beckinsale spoke to us about how it feels to reunite with director Stillman and co-star Chloe Sevigny after their 20-year hiatus since The Last Days of Disco. She attributed the incredible language and wonderful script to the success of both the film and Jane Austin's original book.
Director Whit Stillman talked to us about the challenges of adapting a novel and working with such a comically gifted cast.
James Fleet, who plays the bumblingly hilarious Sgt Reginal DeCourcy, deliberated his success at playing the English gentleman and praised working with Whit Stillman – unswayed by the fact he was stood by his side!
Finally Morfydd Clark reflected on her time on set and how much she enjoyed working with the fantastic cast of Love and Friendship.
Melissa Hoban
Videos: Filippo L'Astorina

Check back soon for more videos.
Love and Friendship is released nationwide on 27th May 2016.
Read our review of Love and Friendship here.