Culture
Food & Drinks
News & features
<!— One of actual post titles —> Eleven Madison Park is the World's 50 Best Restaurant 2017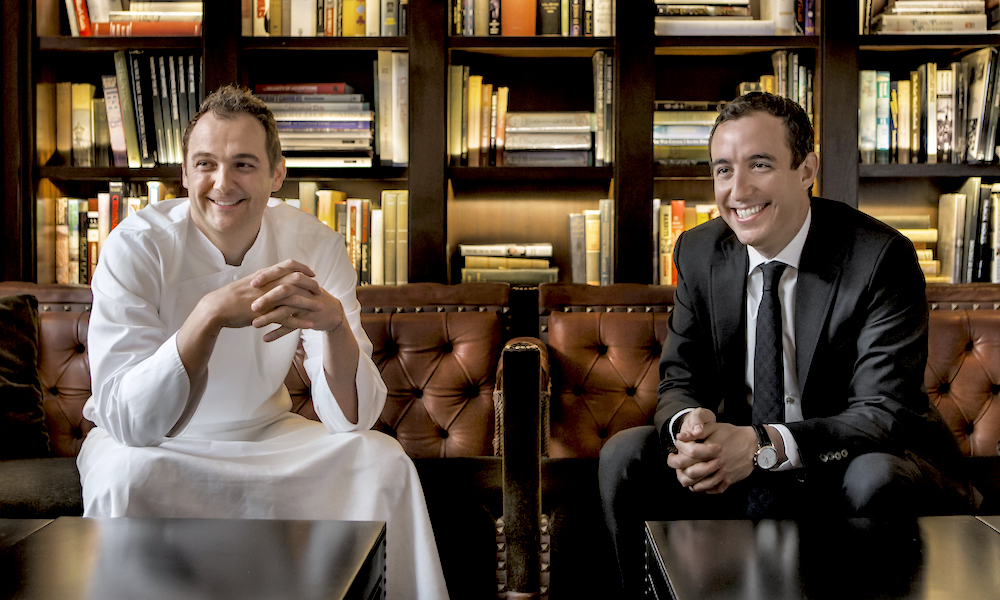 Eleven Madison Park has been named the World's 50 Best Restaurant 2017 in Melbourne, Australia at the historic Royal Exhibition building. Chef Daniel Humm and restaurant Will Guidara (here's our interview) have been tipped as potential winners for the past three years and they are now at the top for the first time. The duo is about to renew their restaurant and will do a unique pop-up in the Hamptons over the summer.
In claiming the No 1 position on The World's 50 Best Restaurants list, Eleven Madison Park earns the dual titles of The World's Best Restaurant and The Best Restaurant in North America. After debuting on the list at No 50 in 2010, Eleven Madison Park has hovered within the top 10 since 2012, rising to No 3 last year. The restaurant's co-owners, Will Guidara and Swiss-born chef Daniel Humm, enhance the fine-dining experience with a sense of fun, blurring the line between the kitchen and the dining room. Housed in an art deco building overlooking New York's Madison Park, the restaurant's multi-course seasonal tasting menu celebrates the city's rich history and culinary traditions.
Growing rapidly from its humble roots as a simple magazine feature back in 2002, the list has become the ultimate guide for foodies and food lovers globally. It's helped celebrate the genius and talent of chefs all around the world, and made it possible for new trends to develop quickly, most notably the New Nordic cuisine thanks to the incredible success of René Redzepi's Noma. Merely placing on the list is an incredible honour for any restaurant but seizing the hallowed top spot is one of the highest accolades that the culinary world can offer.
See the full list of winners here.
Filippo L'Astorina, the Editor