Culture
Music
Live music
<!— One of actual post titles —> Imagine Dragons at the O2 Arena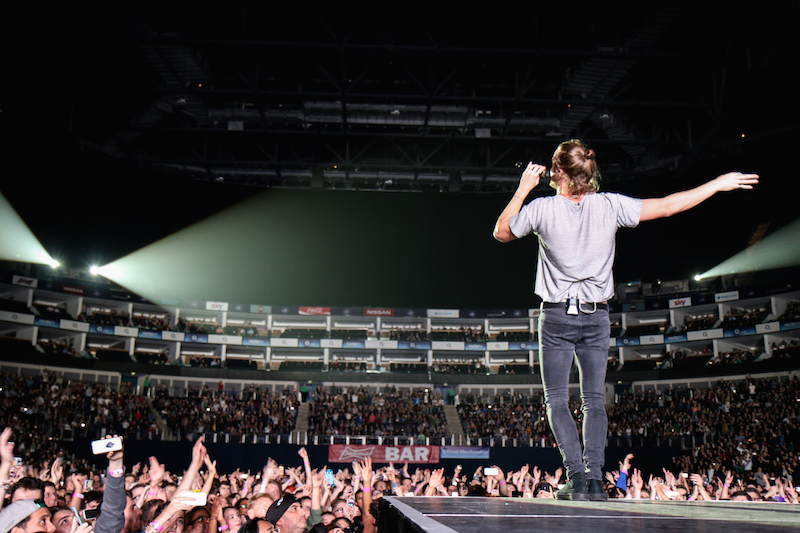 Imagine Dragons' world tour reaches London with a double date at the O2 Arena. The Las Vegas four-piece are in Greenwich to promote their sophomore album Smoke + Mirrors.
There's extensive literature about the difficulty and importance of the second record in a band's career, with contrasting schools of thought claiming the third is actually the most arduous. If tonight's concert served as a maturity test, Imagine Dragons would have just passed it.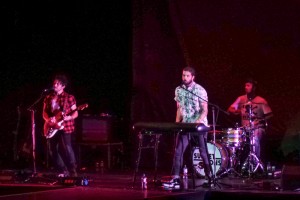 Opening for them are British/Australian rockers Sunset Sons who thrill the crowd with their retro surfing-inspired anthems. If it weren't for the toned-down lights, they would fit very well as the headlining act. Rory Williams's powerful voice – especially in the brilliant Medicine – is the one of a true star and the public's response to Remember tells that soon the spotlight will be on them.
Under bright white lights, the Imagine Dragons show begins with Shots, one of the fan favourites. Dan Reynolds's trademark dance moves as he sings, mic firmly in hand, find the perfect mise en scène in this song. The classic stratagem of keeping the hits for last is clearly disregarded as the sound of It's Time's massive percussion pervades the arena.
It's been just three years since Imagine Dragons have surfaced a London stage for the first time at the Dingwalls, but it feels like a decade by the size of the venue they are now playing. They are still passionate but definitely less inspired, off the course traced by their brilliant debut, Night Vision. What used to be a creative band – with potentially ten singles in their first album – is now a bit dull. There are way too many sounds played with backtracks and, with two multi million-selling records in their discography and 15,000 paying fans, 15 songs are way too little. Reynolds is nevertheless a great frontman: he owns his stage presence and the affectionate interaction with the first rows is real. In a moving moment, he invites on stage two hardcore fans who met and started a relationship thanks to the band (apparently it's the third time the couple achieve that feat). The highlights are certainly the massive singalongs with Demons, I Bet My Life and Radioactive, which will satisfy most of the newcomers, but there are many key songs fans demanded that deserved to be played but didn't make it to the setlist.
Imagine Dragons succeeded in becoming bigger, unfortunately at the expense of a more standard and opaque show.
Filippo L'Astorina, the Editor
For further information about Imagine Dragons and future events visit here.