Venice Film Festival 2014
Good Kill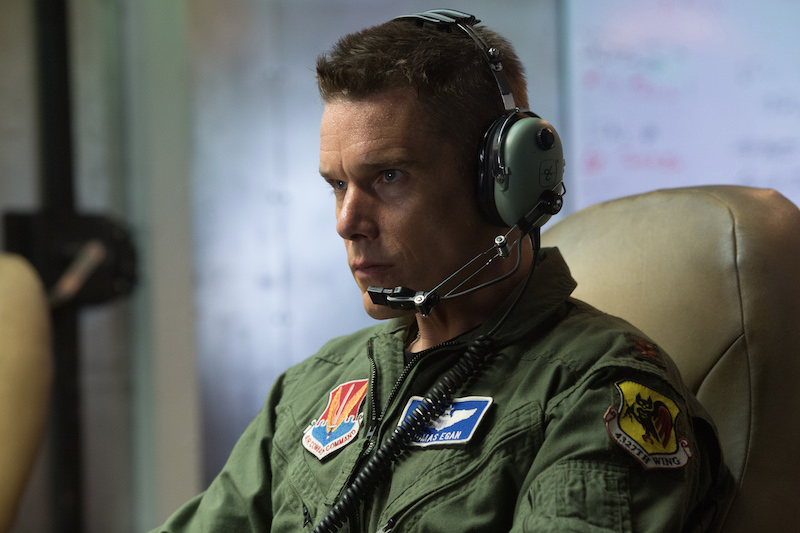 Major Thomas Egan (Ethan Hawke) lives in the Las Vegas suburbs; his house looks just like all the others, he drives an old sports car, he has a wife (January Jones) and two children.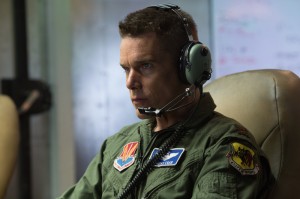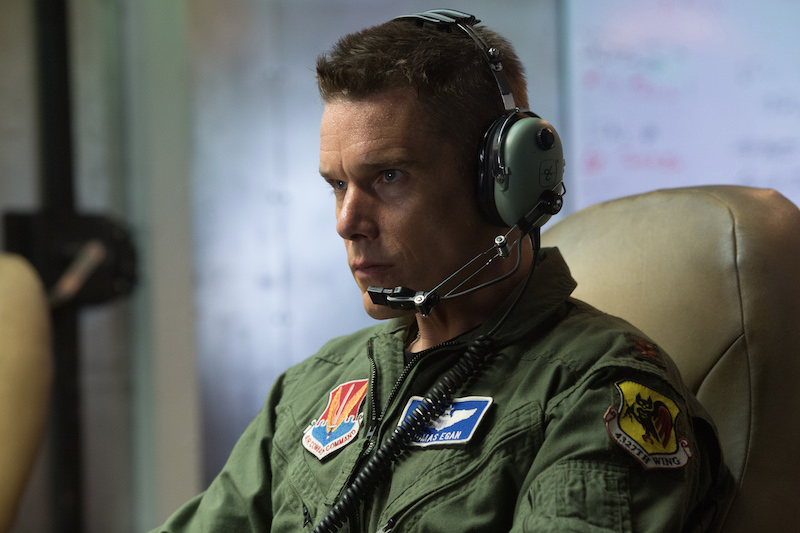 He doesn't talk much and everything about his lifestyle is average; however, his uneventful life changes every time he walks into a military container turned into remote piloting facilities.
"One fucking thing is clear: we kill people, it's not PlayStation and we are not a bunch of gamers. It's flesh and fucking blood. You pull a trigger here and someone's life goes away," says Lieutenant Colonel Johns (Bruce Greenwood) to explain what the drone programme is to the rookies.
Tommy is unhappy, he enlisted in the army to fly jets and join real combats, and he is not convinced about the ease with which he is told to bomb targets from 7,000 miles away. He's very close to boiling point which he reaches when the CIA takes over the operations, adopting a much ruthless and thoughtless line.
Good Kill is based on real facts – this bipartisan military programme exists – but it is also the first fictional movie to discuss the latest level of warfare technology.
Can a pilot do his job without flying? Can an individual work ten hours a day fighting the Taliban and then pick his children from school? The consequences of this total detachment from reality are still a grey area, raising questions no one's had to face before.
Andrew Niccol – the sci-fi prodigy author of The Truman Show and director of Gattaca – shows us in detail how precise military operations are conducted inside lonely temporary control stations, boxes where pilots sit in front of screens commanding drones capable of hitting any target in ten seconds. Although it's based on true operations, it looks like science fiction.
The complete detachment between the action of pressing a button and the live feed showing a completely mute explosion – there are no microphones up in the air – is terrifying. This could be the beginning of a new genre of war movies.
Filippo L'Astorina, the Editor
Good Kill does not have a release date for the UK yet.
Read all our Venice Film Festival 2014 reviews and interviews here.