Culture
Cinema
Movie reviews
<!— One of actual post titles —> Our Brand Is Crisis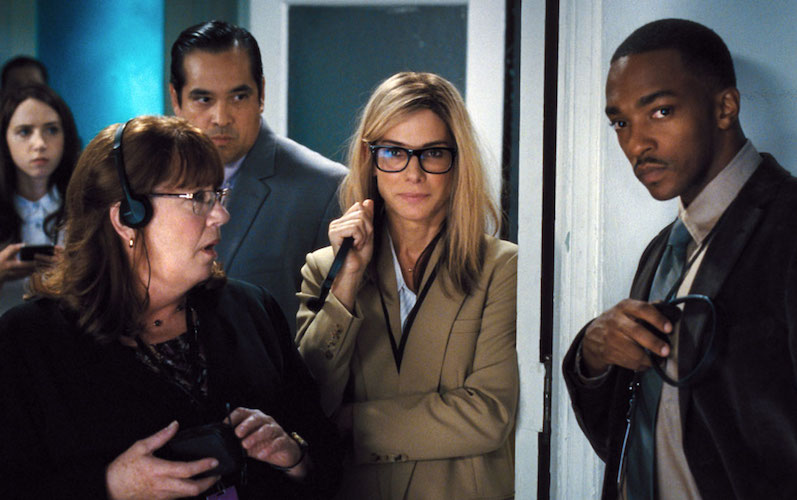 In Our Brand Is Crisis the protagonist is hired as a political strategist to assist the incumbent candidate in a Bolivian presidential election. Jane Bodine (Sandra Bullock) acts to bring a multifaceted character to this hired political gun. She enters frazzled and in a drug induced stupor. Faith in her strategic prowess declines quickly, as she is unable to put forth ideas in her state. Yet as her mind clears, Bodine sees an opening and in one impassioned speech takes over the decision-making for the campaign. Her party fights fire with fire against a rival campaign and rival contractor, Pat Candy (Billy Bob Thornton). The two sides engage in slanderous accusations, embarrassing paid instigators, and advertisements to attack each other, each trying to sway the public.
In the film, the Bolivian indigenous people and the lower class have strong feeling of animosity towards globalization and the IMF (International Monetary Fund). Through this background context, Our Brand Is Crisis gains serious undertones and critiques modern democracies. Our governing system is shown to be easily corrupted by money and emotions, where outside influences can sway an election against the interests of the voting public and promises made during the course of a campaign mean little once the desired office is achieved.
This commentary, however, takes a back seat to the emotional turmoil that Jane Bodine experiences. She struggles between wanting to crush her rival in a game of wits that holds people's lives in the balance and wanting what is best for the country, which may not mean her candidate gaining power. This is reconciled in the last moments of the story, as she throws herself to the will of the people after working the length of the movie to subvert it.
While entertaining and comedic on the surface level, Our Brand Is Crisis also delivers a thoughtful collection of grievances to the audience about the realities of the world we live in. Whilst often heartwarming or comedic, the film also gives the viewer an equal amount of thrilling suspense. Along with the healthy dose of reality thrown in, there is something for almost everyone.
Matthew Pronchick
Our Brand Is Crisis is released nationwide on 22nd January 2016.
Watch the trailer for Our Brand Is Crisis here: